Many bars and restaurants have issues that are either persistent or pop up from time to time. And many owners view these problems as insurmountable or the price they pay for being in the business.
But, while these problems aren't uncommon, they certainly aren't inevitable. In fact, many of them have simple solutions. Here are three common themes food service-based establishments face and some ideas to manage them successfully!


1. Staff Retention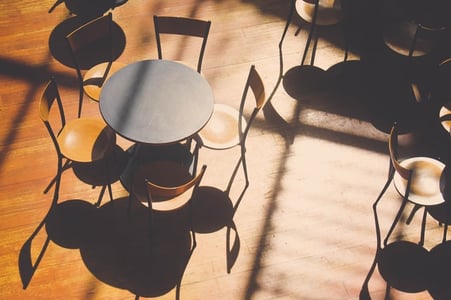 Many restaurants and bars have problems with staff retention; it's just the nature of the beast. Employees burn out and move on in search of the next best thing. Seasonal businesses face yearly turnover. Recruiting new staff takes time, and training them takes money. In some cases, employees leave just as soon as they're trained, and companies are constantly struggling to keep up.
In these situations, the first step is to open up channels of communication with your staff. If they feel like they can't talk to you about problems they're facing on the job or as though you won't (or can't) do anything to improve the situation, they'll just cut their losses and leave.
Take measures to make the situation better. If compensation seems to be an issue, see what you can do to improve service and increase tips. If a particular regular is harassing servers, step in and do something about it. Consider giving your staff raises to reward their tenure so they'll be more inclined to stay. Invest in them by offering additional training to add value to their positions.
Even when you can't solve a problem or crisis completely, if your staff knows you're on their side, they'll be far more likely to stick with you through troubling times. And, over time, you'll see a decrease in the time and money you spend on recruitment and training all while increasing loyalty and tenure.

2. Defining Yourself
Every marketer knows that companies need to craft a distinct brand. It's important for businesses to define their aesthetic because this determines how they'll market themselves.
Restaurants and bars have their own brands, too. A hometown bar where everyone knows your name doesn't have the same menu, decor, or overall image as a sleek urban lounge. Likewise, a cozy little corner cafe isn't the same as an upscale restaurant with a lengthy wine list.
This sounds obvious on paper, of course. But, in practice, many restaurant and bar owners want to appeal to everyone. Consequently, they create a brand that's all over the place, and in the process, they appeal to no one at all.
Don't be afraid to make a solid, unapologetic decision about what you want your establishment to be. Show it in your advertising, your menus, your food and drink, your teams both back of the house and serving staff, as well as in your decor. Here's an honest truth for you. You won't appeal to everyone. Not every consumer will be enticed to visit your establishment, and that's okay. You'll draw other customers all the more strongly, and if what you offer and promote is excellent, they'll stick around, visiting more often and becoming loyal fans.

3. Building a Menu
If you're like most people, you got into the restaurant or bar business because you have a passion for food and drink. But what to serve is the $64,000 question for many restaurant and bar owners. Selecting your menu items is a very important part of your branding (see above), but even within those parameters, you still have a wide array of choices.
There are a few good rules of thumb. You generally want to keep the cost on your end low, and you want items to be easy to prepare (so you can get them out quickly). Past that, you need a good mix of trusted standbys and enticing house specials. And, while you may want to choose a few items that capitalize on a major trend, don't expect those to be evergreen, and don't base your entire menu around that concept. Think of food and beverage promotion ideas that coincide with nights of the week, holidays or events, or staff favorites.
Every restaurant or bar tends to face the same sort of growing pains. But, with a little guidance and following your instinct, you can make your food service establishment a true destination while standing head and shoulders above your competition.