It's no secret that happy employees are the best kind of employees. And what helps employees feel satisfied, valued, and happy more than food? Sure, there are other aspects of employment that matter such as workplace environment and leadership but food is a simple way to make a big impact within your organization. Should your business install a vending machine? If you've ever asked yourself these questions, the answer is probably yes.

1. Is Convenience Really That Important to Employees?
This might be the biggest advantage of implementing vending machines in your business: the convenience. An average workday can be anywhere from seven to 10 hours. Granting people the easy access to affordable, reliable food and beverages allows your employees to remain onsite if they choose.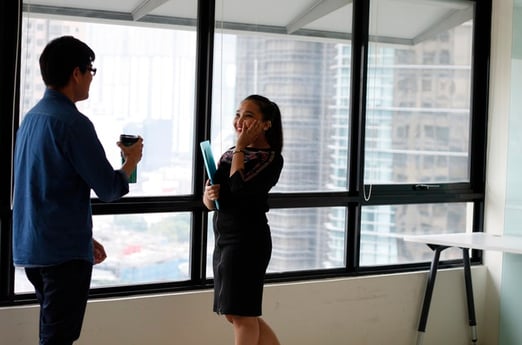 2. Can I Afford to Offer a "Perk" Like Vending?
There's not any cost to businesses looking to install vending machines at their locations. Most installs require space and typical electrical outlet access. The actual cost associated with the machines and the products within usually are covered by a food and beverage distributor who furnishes the service.


3. Do People Carry Cash These Days?
If you've wondered how your team will pay for onsite vending machine options, the good news is innovation has brought significant changes to the vending machines of today. Most machines accept a combination of cash, coins, and cards to swipe.


4. Can Vending Machines Offer More than Pop and Chips?
Yes. The innovation I spoke to in point three extends beyond the technology of the machines. What goes inside the machines has significantly shifted too. Gone are the days of people being limited to simply snacks; there's a wide array of meal-type options available including fresh, locally prepared items like sandwiches, wraps, salads, hardboiled eggs, yogurt, fresh juices, and more.


5. How Much Work Will I Have to Do?
This is probably one of the more prominent questions when it comes to whether or not to install vending machines - how much work will a manager or owner have to do? The good news is it's very minimal if any. Vending technology systems have become more intuitive alerting distributors when items are low or require service. This eliminates the need for an onsite representative to be tasked with vending machine management.
Food - and good food including Better for You options and fresh food - keeps employees focused, aids in brain power stimulation, and makes them happy, plain and simple. If you and your operational team are considering adding vending machines to your business or company, you can be assured that's it's a decision you won't regret.