Did you know convenience stores are one of the preferred destinations for coffee drinkers who want a quality cup of Joe quickly? That should come as no surprise though. Think back to the last time you were running late but felt that strong craving for coffee coming on. It wasn't just a want, it was a need. Coffee drinkers of all kinds know that nothing beats the feeling you get in the morning when you take that first sip. But when you're in a rush, you don't have time to wait in that long line at the coffee shop for your non-fat dirty chai latte (one shot of espresso). Now, you don't have to.
Well, the secret is out. Beaudry Express in Elk River is changing the game when it comes to high quality grab-and-go coffee at convenience stores. With over 60 percent of their sales coming from inside purchases, they knew they had an opportunity for growth by increasing their hot beverage options. Beaudry Express customers were looking for coffee and other hot beverage options in the morning they could quickly grab when they refueled. So this long-standing store made some 21st century changes and brought a big league player to their field.
We are excited to share a video with you about our partnership with Beaudry Express! Their owner, Josh Lund, fills you in on what it's like working with us and a bean-to-cup coffee vending machine, firsthand.
With the help of Bernick's, they now put hot, fresh cups of Caribou Coffee® right into their consumers' hands. In order to support this decision and their desire to expand the store's hot beverage selections they looked at two business goals: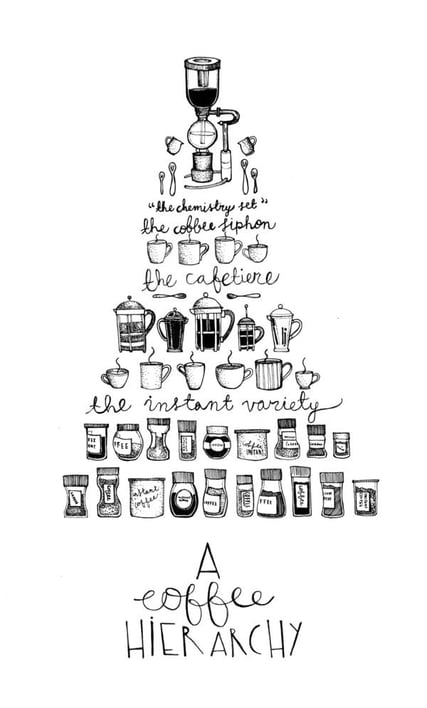 To Step up their Game
Beaudry Express was looking for a chance to not only be on their competitors' level, but to beat them out. Fresh coffee and an automatic espresso machine were at the top of their list of bright ideas to step up their game and stand out.
To be Different
The goal of the new bean-to-cup coffee vending machine would be to set Beaudry Express apart from their competitors. However, they also saw it as a way to help set them apart from every other convenience store in the area and nearby cities. With over 150,000 convenience stores to choose from in the U.S. - this was their chance to be unique and offer something different for their consumers.
Beaudry Express knew that the potential to reach more consumers and to meet their needs, would be met by incorporating this bean-to-cup machine in their store. And with $31.1 billion U.S. coffee and snack shop sales in 2015, they weren't wrong. Their next step was to reach out to a Bernick's sales rep to discuss the numbers and details. Before they knew it, the machine was on the shelf and running in just three to four weeks.
How's it Working?
Well, their only complaint is that the freshly brewed @Caribou_Coffee coffee smells too good. But in all seriousness, they are happy to offer a unique beverage option that consumers can enjoy at any time of the day. Because Beaudry Express is a 24 hour convenience shop, it isn't uncommon for people to stop in at any hour of the night looking for a late night pick-me-up.
With 160 million U.S. convenience store consumers being served every day, the revenue opportunities are endless - but only if you do it right. Partnering with a Minnesota-native and nationally recognized coffee distributor is one way that Beaudry Express made a splash with their customers. With access and demand for hot beverage options increasing in today's market, Bernick's wants to help you draw in new customers and keep the existing ones happy, like we did with Beaudry Express.
You can read more about other partnerships in our fountain and hot beverages case study here. At Bernick's we care about improving your consumers' experiences and exceeding our customers' expectations. We keep your consumers and their interests in mind while considering the options your business has in the beverage industry.