We've spent a lot of time covering micro markets over the past few months. We're that passionate about the impact we know they can have on your business. But, as their distributor and service manager, we can only say so much about the benefits of micro markets. The rest is up to you. In an effort to say even more on topic with a fresh perspective, we'll let the team at Marco speak a little on micro markets' behalf.


Fostering Marco Culture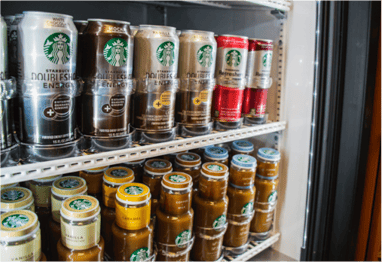 Marco is big on their people, which makes them a great customer of ours – because we too, are big on people. Marco VP of Operations Scott Roeder, Continuous Improvement Specialist Tina Hengel, and Operations Manager Andy Freihammer discussed why implementing a Bernick's micro market in their 80,000sq. foot corporate headquarters in St. Cloud, MN made sense.
"From my perspective, at a higher level, we have quite a few employees here that have lunch, breakfast, or snacks. For me, I'm busy and on the go and don't always know what I'm doing for lunch. At Marco, we have catering onsite for employees. We have them scheduled every day, but if they are a small outfit and get sick or something comes up, we have to tell people there's no catering that day. Then, people are limited for options." Scott said.
"I'm health conscious so now we have salads and more healthy choices for breakfasts in the micro market. It was a better option, more convenient, more selection, and easy. I was thinking of the employees and the upcoming winter. Even I don't like venturing out in the elements, and now we have an option," he continued.
Convenience + Variety
"Three years ago when we built our new office, Bernick's brought a lot of things to the table that we really liked. I like that they're local. So, when we approached the micro market idea, it was natural to turn to Bernick's on that too," Andy said. "I also like that they use Short Stop (Custom Catering) which is also local. You know it's fresh. It's not food out of Atlanta, or someplace."
"It's so easy. I can use my thumbprint, load my account with $10, and I'm set," Andy said. Tina agreed, adding, "That's probably been the biggest feedback I've gotten positively – that it's just convenient. You can use a credit card. A lot people don't carry cash anymore." Marco's micro market was installed with three coolers. Tina said, "One for just soda, and one that has just tons of different energy drinks and iced coffees. So pretty much any variety you might be looking for, you can find."
All of Marco's employees were loaded into the micro market system, and upon setup, simply had to record their thumbprint and verify information to get started.
Bernick's Level of Service
"If anyone is building a brand-new building, I would urge them to design a micro market right into their facility. We had to work around the existing design we already had," Scott said. "But, Bernick's made it work, the retrofit." The installation process of micro markets is pretty painless for companies, and Marco was no different. "They are impressive on how fast they install them," Andy said. Bernick's handles everything, including the camera, which can be remotely accessed at any time.
"If there are issues with the kiosk, you can call Bernick's and they will try to troubleshoot right away," Scott said.
I shared with you Why Bernick's is different for three specific reasons – premium service, quality portfolio, and community involvement; all three of these reasons were mentioned by Marco when describing Bernick's and their micro markets. We love to be true to our word when it comes to our business, and we'll do the same for yours. Just let us know when you're ready. For more information on micro markets, visit our blog on topic for a few more resources.