Waite Park, MN – April 2, 2018 – As of April 1, Bernick's has acquired the distribution rights for the Rohlfing Distributing brands in Northeastern Minnesota. These brands include the Coors portfolio, Summit, Corona, and Boston Beer. All of Rohlfing's team members have been offered positions with Bernick's. Rohlfing has professionally serviced these brands and customers for 66 years. Bernick's looks forward to continuing the Bernick's and Rohlfing tradition.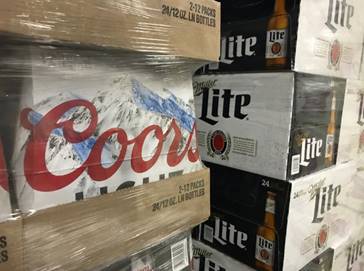 "We are excited to be expanding our portfolio as part of our ongoing goal to add value to our customers and the communities we serve. This acquisition will help Bernick's continue its tradition of providing great service and great products to Northeast MN", said Dean Bernick, CEO of Bernick's.
About Bernick's
Bernick's is a fifth-generation family-owned business, proudly distributing Miller and Pepsi products and a large variety of craft and import beer, along with a wide variety of snacks, energy drinks, waters, and juices. Bernick's has been providing full service beverage, vending, and food service solutions since 1916.
The company is headquartered in Waite Park, MN, and has facilities in, Bemidji, Brainerd, Duluth, Twin Cities, and Willmar, Minnesota; and Dresser, Wisconsin. For more information on Bernick's please visit www.bernicks.com.
Contacts: John Torgerson, Bernick's COO, 320.656.2146 or Jason Bernick, Bernick's Director of Corporate Affairs, 320.656.2165