At Bernick's, we're known for our beverages and our vending supplies. No surprise there - we're a nation-wide leader in both categories.
What we're not as widely known for is all of the other great products we offer. The various grocery items, party supplies, and support options. So let's pause on the beverages and vending items and give you a glimpse of Bernick's as a whole…


Grocery Items
Do you have hungry and thirsty people to serve? We have a vending machine for that. Oh, and we have the perfect products to go inside. But, food products extend past what you can find in a vending machine, which is why we offer a variety of grocery items in addition to our regular lineup. We provide an assortment of options, from nutritious to delicious, and our products are constantly expanding to include new brands.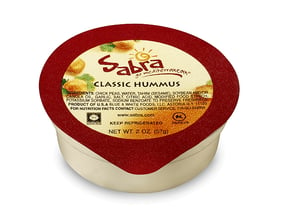 KLN Family Brands have an extensive line of snack products. Other brands like NutHeads and Sabra complete various components of a healthy diet. We believe in providing great name brands and top-notch customer choices.
We also offer wholesome grocery options to help your customers and clients make informed food and beverage decisions and lead a healthier lifestyle – even on the go. Our "Better for You" portfolio is a line of snack options that can be integrated into any vending machine or program, including Micro Markets. "Better for You" snack options meet at least three of the four following requirements:
200 calories or less
200 mg sodium or less
Saturated fat is less than 10% of calories
Sugars are less than 35% calories or weight of total sugars
At Bernick's we carry and stock a wide variety of items. We have everything from hummus, to beef jerky, to candy.
Supplies
If your business is a place where individuals can host a gathering, you'll probably need a bunch of different food and beverage options. After all, a well-fed person is a happy person - and we can cover several options with our grocery items. But what's food without a place to put it?
It's the little things. Like plates, napkins, straws, cups, lids. You need them to run your business, but you don't always have time to keep them stocked. That's where we come in.
Bernick's offers a wide range of supplies that can help fill the gaps that you may be missing. These supplies include plastic tableware (including glasses), bags, paper towels and napkins, toilet paper, soaps and other cleaners, coffee cups and lids, and even custom banners. When it comes to supplies, if your business or customers need it, chances are we've got it!
Support
Our event planning services go beyond grocery items, supply options, and great beverages. Our expert Team Members are available to help you whenever you need them, whether it is sourcing marketing materials, timing your orders, or choosing the right products for your needs.
In addition to our wide range of products, your Bernick's rep may be able to provide you with POS materials, custom banners, and promotional 'swag', which is available for purchase.
We always customize our service and support to meet the needs of each of our clients. When you partner with Bernick's, you'll enjoy one-on-one attention to detail from a dedicated and experienced team.
Bernick's: More Than Beverages and Vending
As you can see, Bernick's isn't just about vending and beverages. We offer a lot more. Whether we're talking about grocery items, supplies for your business, or top-notch support, we provide the best experience possible. With Bernick's, you are so much more than just a number; you are a valued business with unique needs. When you need us, we're here to help.