As a locally owned and operated business, Bernick's understands how closely the success of a community and the success of its local businesses are linked. It's an instance where we truly cannot have one without the other. And, perhaps one of the greatest indicators of a community's future success is the health and vitality of its schools.
Although Bernick's isn't shy about sharing our dedication to community involvement, I admit, we could do a better job sharing how and why we partner with schools. Today, I'll be providing a snapshot of the different ways schools partner with Bernick's.


Vending in Schools and Beyond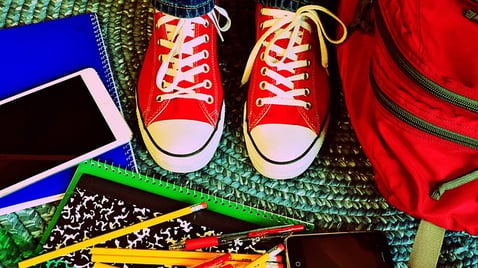 The first thing that comes to mind when you think about Bernick's and healthy schools might be vending. After all, we're dedicated to meeting the USDA Guidelines for smart snacking and healthy beverage options for all ages. Additionally, keeping concession stands stocked with need-to-have products and supplying staff lounges with micro markets are other ways we keep schools supplied. But, that's just the tip of the iceberg. We offer multiple areas of support and guidance on top of our product offerings.
Flexible Fund Program
Our Flexible Fund Program makes school fundraising intuitive by using products that everyone knows, wants, and buys. The funding each school receives is based off of their sales of Bernick's products. You can learn more about the Flexible Fund Program here.
School and School Event Sponsorships
Bernick's also supports individual schools and their events through donations. Schools within the communities we serve can request a school donation by submitting an online request form.
Student Scholarships
Recipients of the Bernick Family Scholarship Fund are awarded $500 per year for up to four years, totaling $2,000 per recipient. Interested? Meet last year's winners and learn about our scholarship's eligibility requirements and more information.
Concession Support
Keeping your concession stand stocked with the products people want to buy is crucial to successful fundraising efforts. Our concession experts manage inventory, handle stocking, and complete supply runs.


Additional Resources for Healthy Schools
Another way Bernick's supports healthy schools is by providing useful, downloadable resources geared toward supporting successful vending in schools. Check out our Gatorade Performance Kit to learn about what options we have for your athletes. Or, download our School Event and Concession Planning Guide to take the guesswork out of your planning process.
Learn how Bernick's can supply and support your school by contacting one of our Reps.