In convenience stores, coffee is big business. Many customers rely on on their local gas station or convenience store to provide them with their choice of hot beverages. While at-home consumption has been the most common way Americans take their coffee, more and more customers are getting their hot beverages outside the home. This is an ideal opportunity for c-stores to be the destination for coffee drinkers.
With Bernick's hot beverage program, convenience store owners stand to benefit in multiple ways. You'll receive access to multiple coffee brands, equipment options, and opportunities for promotional support.


What is the Bernick's Hot Beverage Program?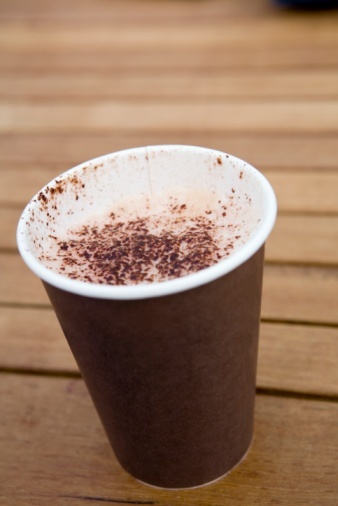 Bernick's hot beverage program was designed as a way for Bernick's to provide even better hot beverage support to our customers. It's a comprehensive program where customers receive full service in multiple ways.


Coffee Brands & Equipment Options
We supply a wide variety of coffee brands to our customers. The most popular being: New England Coffee Company, Caribou Coffee, and Wolfgang Puck Coffee. Customers also have access to a comprehensive list of equipment. Whether you're looking for thermal servers, glass pot brewers, bean-to-cup machines, or Keurig K-cup machines, Bernick's has a wide selection of brewing equipment and product offerings.


Feature Calendar Promotional Support
One thing that sets our coffee program apart is the promotional support. Beyond providing hot beverage products and machines, we give our customers a feature calendar so they know which products to feature during different times of the year.
Sure, everyone knows pumpkin spice cappuccino is perfect for fall, and Irish crème coffee goes over great in March, but what about everything in-between?
We've done the research for you, so you'll have the most-wanted featured coffee and cappuccino flavors year round. Summertime featured hot beverages include s'mores cappuccino and caramel nut crunch coffee. The features calendar does change year-to-year depending on trends and popularity, which is something we watch for, so you don't have to.

Convenience Store Promotion
One of Bernick's core principles is that our success depends on the success of our customers. To further incentivize hot beverage purchases, we provide our hot beverage customers with instant redeemable coupons (IRCs). These coupons bundle a hot beverage purchase with another Bernick's product offering. For example, a customer buying a hot beverage could get a free bottled product, like Mountain Dew Kickstart or UBR Water.

Current Customers Benefit from The Hot Beverage Program Too
Bernick's is more than a hot beverage company. We're a vending company, soda company, and beer company as well. When our current customers join our hot beverage program, they're glad to have one less phone number, one less truck, one less vendor, and one less invoice to deal with.
By partnering with Bernick's for hot beverages, convenience store partners simplify overall processes. You can learn more about Bernick's hot beverage program by contacting one of our hot beverage specialists.