Some friends of mine have kids who are graduating high school this year. And while it's a time for pride and celebration, it can also be a time of stress for mom and dad. After all, it's the folks who typically get hit with the task of throwing (and paying for) the big grad party. The graduates basically get to kick back with friends while basking in the glow and attention of grad party guests. Rightfully so!


Because those hard-working students deserve the accolades, along with a nice spread of good eats and cold refreshments. No matter what kind of food you're planning for the graduate in your life, there's a great menu of beverage choices you can serve that'll appeal to every grad party guest's palette.
Hydrate Great
A big supply of water is a must for any party, particularly a summer graduation party. So, begin your beverage shopping trip with several cases of good 'ole Aquafina bottled water. Don't worry about buying too much of the clear stuff, because those leftover bottles won't go to wast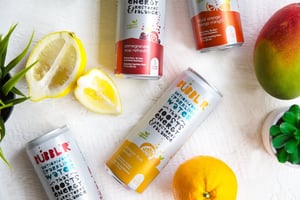 e as the summer season continues.
While we're talking water, don't forget about picking up a nice selection of flavored, sparkling waters too – like BUBBL'R, an antioxidant sparkling water with natural flavors and naturally sourced caffeine. Another super option is the brand bubly, a zero-calorie sparkling water from the folks at Pepsi. bubly comes in a dozen different flavors including summertime favorites like mango, blackberry, and peach. Limited-time-only summer flavors include watermelon and pineapple. The bright colors of this line of canned sparkling water also makes it easy to customize to match your grad's school colors for an added touch of personalization.
Pop!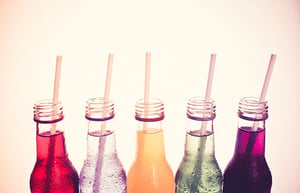 In Bernick's home state of Minnesota, we call soft drinks "Pop." East coasters look at you funny when you say that, because they know it as "Soda." Whatever you call your soft drinks, no grad party is complete without them.
What brands are hot in soft drink industry trends? Mtn Dew is currently the #1 "soda pop" in the U.S., so make sure to stock up on that in both the regular and diet varieties. Since Pepsi brands now command 65 percent of the overall market share in the Midwest, you can't go wrong filling the coolers with a selection from Pepsi, including everything from 7-Up to A&W Root Bear.
A Spot of Tea
80 percent of U.S. households drink tea. That's nearly 160 million Americans, and some of them will be at your grad party - so give them what they want. Some favorites in the cold, refreshing tea category include Arizona, Snapple, and Pure Leaf. Within each brand there are many flavor choices – all of them delicious.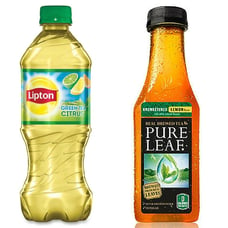 Gotta Hava Java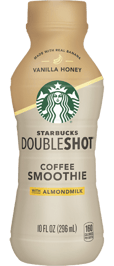 Many grad party attendees want a good, old-fashioned cup of coffee. In fact, a 2016 study showed that more Americans drank coffee than soda, tea, and juice combined, with an average consumption of around 2 to 3 cups a day. Adults mostly. However, beverage trends show that more and more kids and young adults are choosing coffee too.
The hottest sellers for young consumers are of the coldest variety – namely bottled taste sensations from Caribou Coffee or Starbucks. Include some at your grad party and your guests will really appreciate it, and even be encouraged to grab one as a parting gift for attending.
Good Sport
Sports drinks are in, and there's sure to be plenty of high school athletes swinging by the big grad party. When they open the cooler for a beverage, they'll be looking for one thing. In a word: Gatorade. 'Nuff said.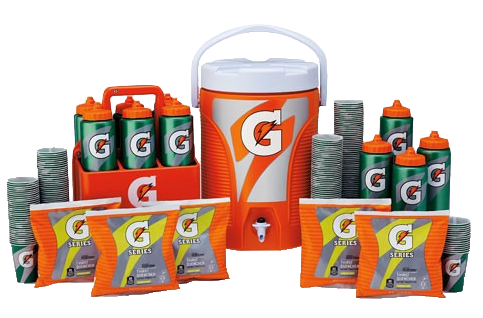 Juiced
According to Statistica, about 23 percent of Americans drink juice daily. It's as nutritious as it is delicious, and ideal to have in the mix at your party. Dole and Country Time are fantastic choices that everyone loves and are easy to serve in bulk.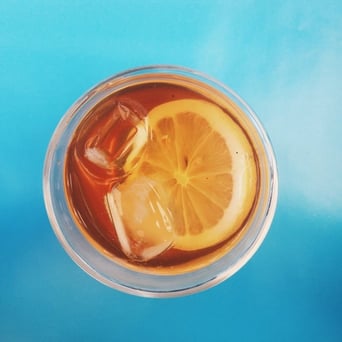 Energize the Party
Energy drinks continue to soar in beverage industry trends. Kids and young adults love them so much that the shelves have become downright overcrowded as more brands vie for their share of the energy drink market. To make your brand choice easy, stick to preferred names like Rock Star and you'll keep your energy drinkers happy.
Pssst, Hey You, Adults …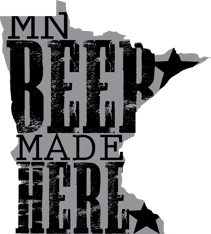 Naturally, this guide to grad party drinks is all about non-alcoholic beverages as it's geared toward those students in your life. But you know there will be adults there who will ask ,"You got any beer?" If you can ensure your grad party is going to include some brews strictly for the 21+ crowd, consider serving something special. I recommend a Minnesota-brewed craft assortment including creations from Summit, Indeed, and Castle Danger, to name a few.
Cheers and congratulations to your grad (and you too Mom and Dad!) as you commemorate this milestone together.