FINNEGANS Launches Mobile Food Collections Campaign to Help St. Cloud Community
MINNEAPOLIS, April 14, 2015 – The streets of St. Cloud, Minnesota are going green for spring. This May, FINNEGANS, the Minnesota beer company that turns beer into food for the hungry, will bring it's now famous Reverse Food Truck (RFT) to town to launch a special food drive campaign to help local families in need.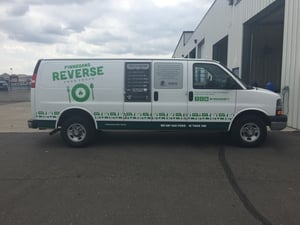 "Summer is a critical time for Minnesotans dealing with food insecurity," says Jacquie Berglund, CEO and founder, FINNEGANS SBC. "School assistance programs that can help families during the school year are done and many find it challenging to get meals on the table. That's why for May we'll be all over town taking food and monetary donations everywhere our Reverse Food Truck stops."
Launched in conjunction with local distributor Bernick's, the "Fill the Truck" Summer Food Drive Campaign will see the RFT visit FINNEGANS accounts throughout May. FINNEGANS RFT street teams will be on site with each truck stop taking food donations and for anyone who donates, handing out "I donated" stickers good for FINNEGANS Amber or Blonde Ale specials at participating locations. All monetary donations go to Harvest for the Hungry, a program of The Food Group (formerly known as the Emergency Food shelf Network) to purchase produces from nearby Prairie Drifter Farm and the produce is then donated to Catholic Charities Emergency Services (CCES) in St. Cloud as well as non-perishable donations.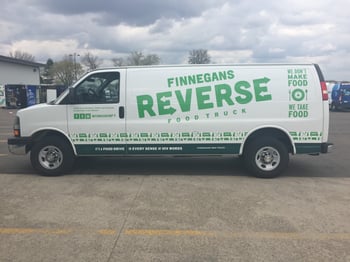 We are excited for the opportunity to partner with Finnegan's on the Reverse Food Truck program," says Jason Bernick, Director of Corporate Affairs at Bernick's. "Bernick's has a long-standing tradition supporting the community, and this is a great way to support community members that find themselves needing help through hard times."
CCES Food Shelf is one of the largest food shelves in the state of Minnesota. Kathryn Stolpman, Manager at CCES says "The success of FINNEGANS Reverse Food Truck campaign in St. Cloud will go a long way to help us stock up for the summer months. July and August are usually the busiest months of the year at food shelves. Additionally, FINNEGANS support of the Harvest for the Hungry program helps to ensure fresh, healthy produce will be available as well."
In 2014, 2,305lbs of fresh produce was donated to Catholic Charities Emergency Services from FINNEGANS profits in the St. Cloud area.
See the Reverse Food Truck in St. Cloud here:
Friday, May 8
5:00 p.m. – 7:00 p.m. – Grizzly's
7:30 p.m. – 9:30 p.m. – Boulder Tap House
Wednesday, May 13
4:00 p.m. – 6:00 p.m. – House of Pizza in Sartell
6:30 p.m. – 8:30 p.m. – Jimmy's Pour House
Friday, May 15
5:00 p.m. – 7:00 p.m. – Coborn's in Sartell (Pinecone Road)
Thursday, May 21
4:00 p.m. – 6:00 p.m. – Spirits in Melrose
Friday, May 22
4:00 p.m. – 6:00 p.m. – Westside Liquor in Waite Park
Thursday, May 28
5:00 p.m. – 7:00 p.m. – Westside Liquor in Sartell
Friday, May 29
5:00 p.m. – 7:00 p.m. – Coborn's in St. Cloud
Bernick's is supporting food drives in their other beer markets including Brainerd in July and Duluth in June. For more information visit www.finnegans.org/fillthetruck or follow #FINNEGANSrft
FINNEGANS – Turning beer into food. Founded in 2000 in Minneapolis, FINNEGANS is a self-sustaining and inspirational social business. Through the sale of its Amber Ale and Blonde Ale, FINNEGANS has created an innovative business model that allows the company to create community wealth. How? One hundred percent of the profits are donated to the FINNEGANS Community Fund (501c3) to support hunger alleviation programs in every market where FINNEGANS is sold. FINNEGANS has scaled giving program to MN, WI, ND, SD and IA. Now, is there a better reason to raise a pint of FINNEGANS? For the latest, up to the minute information, find FINNEGANS on Twitter (www.twitter.com/finnegans) and Facebook (www.facebook.com/FINNEGANSIrishAmber).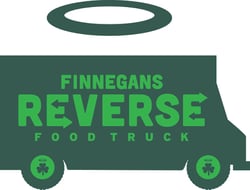 For more information on our partners visit:
Catholic Charities: www.ccstcloud.org/
The Food Group: www.thefoodgroupmn.org
Prairie Drifter Farm: www.prairiedrifterfarm.com
Bernick's : www.bernicks.com