Insight Brewing Company is pleased to announce our distribution partnership with Bernick's, a Twin Cities based distribution company, effective June 20. "We at Bernick's are excited to partner with Insight to bring their great beers to consumers in the state of Minnesota," said Dean Bernick, CEO of Bernick's. "Insight's growth aspirations, combined with their unique, internationally inspired beers make them an exciting brewery to work with."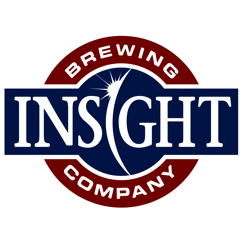 Insight has been overwhelmed by their reception into the craft brewing community, and wants to focus on continuing to grow. Partnering with a distributor will allow us to focus on our real passion – brewing beer. "We are very excited to be working with a distributor that is just as passionate about great beer as we are. This partnership is going to allow Insight to focus even more on our beer, with a world of variety and aging programs already in the works," said Ilan Klages-Mundt, co-founder and Head Brewer at Insight. "Insight and Bernick's will be working closely together to continue the effort we have made to get the world of beer into our customers' hands. We couldn't be happier to have made the choice that we did, and are excited to work hand-in-hand to bring more great beer to the most exciting craft beer market in the county!"


About Bernick's
Bernick's is a fourth-generation family-owned business, proudly distributing Miller and Pepsi products, craft beers including New Belgium Brewing, Third Street, Summit, Schell's, and many more, along with a wide variety of snacks, energy drinks, waters, and juices. Bernick's has been providing full service beverage, vending, and food service solutions since 1916.
The company is headquartered in Waite Park, MN, and has facilities in, Bemidji, Brainerd, Duluth, Twin Cities, and Willmar, Minnesota; and Dresser, Wisconsin. For more information on Bernick's please visit www.bernicks.com.


About Insight
Relatively new to the scene, Insight Brewing Company opened their taproom and brewery in late 2014 to outstanding reception. But Insight is about more than just the beer, it's about the adventure of global brewing and bringing that story back to Minnesota.
Insight offers their products in keg formats, but will soon be producing 16 oz cans and 750 ml bottles for retail sale later in the summer. With the addition of four new 60 bbl fermenters, Insight will be increasing their brewing capacity to 10,000 bbls annually, with the ability to grow to 40,000 bbls in at their current location. Their award winning beers continue to gain recognition in the market, and they plan to add barrel aging and sour programs in the coming year.