In Wolfsburg, Germany there's a very impressive vending machine. It's the giant VW Autostadt where your new V-Dub is literally plucked from its shelf in a tall glass tower and dispensed right at your feet. At Bernick's, we don't deal with anything that grand in scale, but we think that's pretty cool. However, we do stay on top of the leading edge of vending machine trends and the latest technology.
How Old is Your Machine?
If a vending machine at your location has been humming along for more than three or four years, it's already outdated. Because just as sophisticated technology has advanced in computing, communications, cars, etc., the same thing has taken place in the vending industry.
Gone are the days of machines that gobbled up coins to dispense just soft drinks and salty or sugary snacks. The technology and trends have evolved to heights that will surprise you as much as they'll delight the people at your location.
5 New Vend Trends
1. Vending Machines are on a Health Kick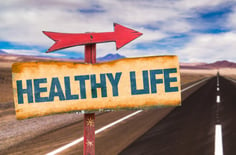 As fresh-storage technology improves and demand for healthier food increases, some businesses have moved toward vending machines that carry more nutritious food options than traditional snacks. As a result, vending machines are popping up in new and sometimes unexpected locations like schools, hospitals, and upscale retail environments. If the machines at your location are limited to sodas and snacks, give Bernick's a call and we can give you a tour of the new, healthier vending frontier.
2. Cashlessness
Remember way back when vending machines started accepting $1 and $5 bills in addition to coins? That was a big deal! Today, with evolving technologies like Apple Pay and Google Wallet, the vending industry is moving away from currency and toward cash-free purchasing. So, stop reaching for your wallet and let us bring the future to your location today.
3. Brand Recognition
Consumers are becoming more and more expectant of the brands and options they want to, well, consume. As these people scan vending machines, they're looking for the exact food and beverage options they'd expect to find at a convenience store, grocery store, or big box store. What is the vending machine you have onsite offering? When is the last time you took stock of the innovative options available in vending?
4. Self Inventory
Today's vending machines are intelligent. Most have incorporated sensors which collect vast amounts of data, including the vending machine's inventory. The machine can literally monitor its own stock and make smart inventory decisions for itself – based on customer preferences, ordering frequency, etc. Some machines can then automatically place its restocking order at the vendor's warehouse, and eliminate the middleman (who might be you, currently).
5. Mealtime Magic
Vending machines used to be an easy way to curb hunger between meals. Now, they're considered a viable (and destination) option for complete meals including breakfast, lunch, and dinner. Machines that are coolers and even micro markets that are self-serve kiosks include food and beverage items like fruit, yogurt and granola, eggs, salads, veggie trays, sandwiches, and chilled pasta dishes.
As a successful business, you continually invest in the latest technology and office equipment. Shouldn't you stay on the cutting edge in your break room too? Bernick's makes it easy and free for you to do so.
We take care of everything. All you need is a dedicated outlet per machine and we can set you up with the latest vending innovations, including things like energy-saving technology that uses LED lighting, digital compressor controls, and motion-activation to shut off lights when nobody is around.
To treat your employees, clients, and guests to better vending options, it's time to retire those old machines and give Bernick's a call.