Think of visiting your favorite coffeehouse or bar and restaurant. You have favorites, right? Your usual go-to's? You're not the only one who is a habitual consumer with a tendency to have brand favorites or preferences. Why is it important to recognize the impact major brands can have on your bottom line? It's all about meeting the needs of your customers or patrons. It's about engaging with and delighting consumers.
Here at Bernick's, our service partners often ask us how they can maximize their profits on sodas, bottled waters, energy drinks, and other RTD (ready-to-drink) beverages - especially when cooler space is at a premium.
The simple answer? Focus on the major brands. Major brands will bring mass, margin, and momentum. Major brands provide the greatest profit margins for all re-sellers; whether you run a C-store, a full-service grocery outlet, a pub or restaurant in the food service industry, it's the staples of the beverage world that deliver consistently reliable margins and sales volumes.

Who Qualifies as "Major Brands"?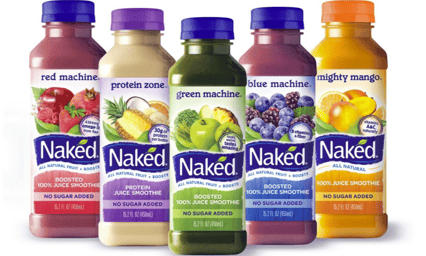 Brands that have earned a place in the 'beverage big leagues' are the ones that enjoy widespread recognition across markets; these brands are sold nation-wide, and usually have extensive cross-promotions in place with major sports leagues and events. Think of beverage companies like Naked, Klarbrunn, Starbucks for the non-soda sector, and count on soda heavy hitters Mtn Dew, Pepsi, and Dr Pepper to be what your consumers reach for and request, over and over.
For further proof, PepsiCo owns leading brands across its snack foods and beverage portfolio, including 22 brands that generate more than a billion dollars each in revenue. That's a lot of consumers making Pepsi and associated brands their number one choice, over and over!


What's Behind Brand Devotion to Beverage Brands?

Consumer loyalty runs deep when it comes to bottled beverages, Food Business News released an article called What Food and Beverage Brands Are Consumers Chatting About? on consumer preference, and it talks about the emotions surrounding brand loyalty, and how in this day and age of online presence and social marketing, it's more critical than ever to pay attention to what consumers are clamoring for. It's interesting (and important) to see that Mtn Dew ranks in the top 10 and brands like Snapple, Vita Coco, and San Pellegrino rated high in terms of brand passion and will undoubtedly continue to rise in the ranks.
Major brands in the beverage industry have consistently focused their marketing efforts on building relationships with their customers which has led to a tremendously high level of customer loyalty. The loyalty helps shape the mass, margin, and momentum of the brands you carry.


Major Brands Bring Mass, Margin, & Momentum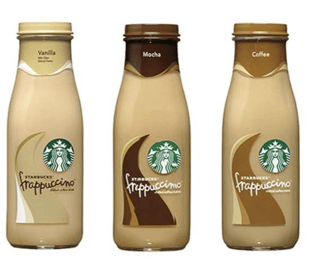 As discussed, major brands hold an expansive area in the marketplace today. Their brands are not only easily recognized, they are widely accepted as a popular and preferred choice. Many major brands are seen as a 'staple' in establishments; customers like the reliability, consistency, and trust they get from the major, recognized beverage companies.
Major brands don't just offer businesses the ability to carry familiar brands; they're also a great source of revenue and margin. The investment in carrying major brands is worth it. Store loyalty is often driven by these major brands and it is what helps keep consumers coming back time and time again.
Most of all, major brands bring momentum. Technically speaking, momentum is speed x weight x velocity; major brands bring just that. Think of it as a massive boulder: It takes effort to get this big rock moving down a hill, but once it's started, it's hard to stop it. Major brands work the same way. Even if it is slow going, it helps mass and margin because they take up such a vast amount of the marketplace. The easily recognized and popularly consumed brands sell fast and continue moving forward. Because they move quickly, your product moves quickly – momentum, margin, mass.
When you're considering what brands to have available in your establishment, don't overlook the major brands - some of those major brands are where the major money lies. For more insight into consumer trends, connect with a Bernick's team member. That's our sweet spot.