The holiday shopping season has already come and gone. Whether consumers have emptied your shelves or the season was slow, it's time to take an in-depth look at your inventory on hand. Now is the perfect time to spend a few hours going over inventory because the lull in traffic over the New Year's period offers your business the chance to address two key issues: year-end reviews on inventory for 2014 and inventory preparation for 2015.
What are the most important factors to keep in mind as you look at your inventory from the year gone by? What about the factors that will affect your inventory in the year ahead? In this post you will find a few helpful tips to prepare your business for year-end review and prepare your inventory to meet demand and capitalize on emerging trends in 2015.


Slow Movers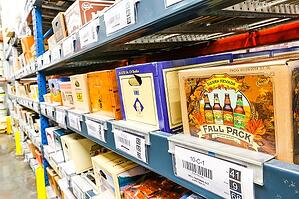 There is nothing worse than paying for products and wasting shelf space on items that simply don't produce. Start by conducting a review of SKUs for products that were slow movers or offered a low profit margin. Slow moving product, while profitable when it does sell, can be harmful to your company's overall success. Every product on the shelf or sales floor costs you money. If you have a slow moving product on the floor, it is wasting space and not offering enough return to validate its display.
Additionally, products with a low profit margin are equally damaging to your success. Even with high-volume sales, a low profit margin means you are making less money than a lower-volume product with a higher profit margin might generate. Review inventory movement for products that fall into these two categories and consider removing them as part of your inventory planning for 2015.


Review Sales Floor Use
Once you've reviewed your inventory and SKUs for slow movers and low profit-margin products, it is time to review your dollars per square foot to determine space needs for the upcoming year. As alluded to above, every item that is on your sales floor has the ability to produce revenue for your business. There are two common formulas for analyzing your floor space use:
Sales per square foot: Total net sales ÷ square feet of selling = sales per square foot of selling space

Sales per linear foot of shelf space: Total net sales ÷ linear feet of shelving = sales per linear foot
These formulas will help your business determine return on investment from various products, and then use that information when planning for 2015 inventory layouts in your store location.


Follow the Trends
Before you can wrap up your inventory planning for 2015, you'll need to take some time and research new products coming out, as well as innovative brands. When it comes to new products, it is important to your homework, and research product trends and increases in popular items. Don't simply trust word of mouth or a single source – really dig in, or speak with an expert so that you know your products match your consumer base.
New products should appeal to your average consumer, rather than requiring your company to invest extra time and money in marketing to a new consumer base. Investing that money can hurt the profit margin of that new product, making it less helpful to your business.
Finally, seek out innovative brands and packages for display and sale in your store. Consumers are constantly looking for greater variety. Shoppers easily tire of seeing of the same brands and products every time they come through the doors. If you can offer the consumer options within a product field, you can potentially generate greater sales volumes and higher profits by establishing your business as one with great variety and an eye for innovation.
Cheers to a wonderful, successful 2015!