Ah, summertime. The birds are chirping, the sun is shining, and all you have to worry about for the next few months is how are you going to spend your leisure time. Life is real tough, right?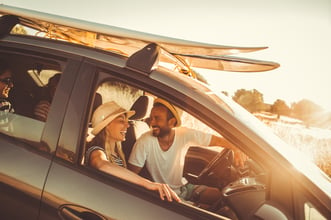 If you're an adventurer and thrill-seeker, you're probably meticulously planning where you'll be going. Camping? Road trip across the country? Whatever it is, it's sure to be a blast for you – and whoever you decide to let tag along.
So, let's say you're heading across the country to a famous resort; it's 2,000 miles away. Now, that's a real road trip. Are you bringing a cooler? No, and it's alright; you don't have to. I probably wouldn't, either. You don't want to deal with the hassle of keeping packed food and beverages cool the entire trip.
After all, your 2,000-mile trip will most likely take a few days, especially if you don't want to be rushed. Instead, you plan for a few stops for food and, of course, drinks to beat the summer heat. And what better time to get something to drink than when you're filling up your tank?
C-Stores + The New Beverage Experience on the Road
Do you remember going into a random convenience store while filling up on gas during your last summer road trip? Did you take a moment to really analyze what drinks they were offering? My guess is you walked in, tired from hours of driving, and you picked up a cold brew coffee. Now, remember, it was summer — and it was hot. You didn't want to drink a burning hot cup of coffee when the temperature was pushing 90 degrees outside. No, you were looking for something to provide a jolt of caffeine to wake you up while still appealing to the warm weather. The first sip you took was delightful – not too strong and not too sweet.
When a beverage experience is explained in this manner, you almost feel bad for taking it for granted. Nowadays, there are numerous options with exceptional taste, but that wasn't always the case. When I was growing up, you couldn't simply walk into most convenience stores and choose from a plethora of coffee options.
They had hot drinks and cold drinks. There weren't assortments of flavors that were both tasteful and health-conscious. You didn't have grocery-store-like convenience stops with kombucha. There's nothing wrong with then or now; it's just how it was.
People Like Adventure in Their Drinks
The marketplace has changed. Today's consumers crave more than the function of their food and beverages; they want unique tastes and experiences. And why not? Buying a new flavor of Bubly sparkling water isn't a major decision. If you don't like it, you can simply buy another drink at a reasonable price. The risk factor is extremely low — and people these days love to try new things. It's all part of the exciting life experience we're all chasing after.
Bernick's Brings You the Essentials for Your Road Trip
Our team at Bernick's provides you with both delicious and health-conscious options to help you enjoy every part of your adventure. We know how it feels to be unsatisfied with beverage options on the road all too well.
That's why we're committed to innovation with our options. Below are just some of the ready-to-drink (RTD) and fountain beverage options we think you'll enjoy on the road.
Coffee from Convenience
Weighing in at merely 50 calories, the Double Espresso High Brew Coffee is a real crowd-pleaser. With a pinch of sugar and a splash of milk, this cold brew is what modern consumers are looking for — healthy, with a clean taste.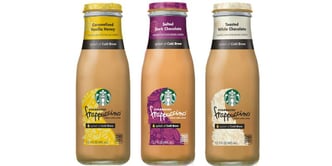 Not one to ever miss an opportunity to introduce new seasonal offerings, Starbucks is upping the ready-to-drink Frappucino line with a new twist: an added splash of cold brew. It's pretty smart of the brand to continue to play off consumers' obsession with iced coffee — and especially cold brew. Three flavors with the added oomph include Salted Dark Chocolate, Toasted White Chocolate, and Caramelized Vanilla Honey.
Soda to Go
When we think of summer, we often think of fruit. And PepsiCo has launched some fruity new flavors to pair nicely with your summer vibes down the freeway. Berry, lime, and mango – all three fit the summer sunshine description, don't they?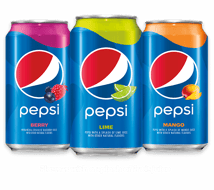 I recommend grabbing a big cup of ice and pouring one of these fruity Pepsis over the top. That's a true necessity for the open road.
The New Gatorade
Did you know Gatorade has been around for 54 years? Talk about an American summertime staple! Originally created at the University of Florida (hence its name, paying homage to the Gator mascot), Gatorade appeals to every single type of crowd today.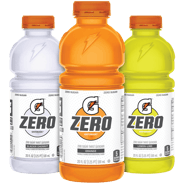 A new product is on shelves bearing the label Gatorade Zero. Touted as a low-sugar, low-calorie alternative to original Gatorade, Gatorade Zero has no sugar, but provides the same electrolytes as the original formula. Try the Glacial Cherry!
Always Pack Water
At Bernick's, we take hydration seriously, but we're even more zealous about water consumption in the summer. Don't leave home without water, especially as you embark on a long trip in the car. The options for water at a C-store are incredibly plentiful and yes, sparkling or enhanced water counts!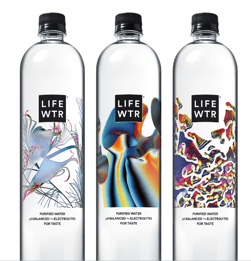 LIFEWTR is on its seventh artist installment, Art Through Technology. These compelling bottles definitely stand out amongst shelves of grab-and-go waters. At 700 ml size, each bottle serves up 24 ounces of water — more than enough to get you where you need to go.
Bernick's BEverages for Adventure & Everyday
Whether you prefer fountain soda or cold brew coffee, Bernick's believes in exceptional flavor in your beverages – regardless if you're driving across the country or working in the office. Want to stand out as a convenience store owner? Let's connect.