As artisan coffee shops have begun to appear alongside standby coffeehouses bearing brand names, the ever-famous cold brew has emerged from those walls. Cold brew coffee is more than a caffeinated beverage option. It embodies soul, class, and luxury. When you drink it, it's the same feeling you have when running across the beach in slow motion on a hot summer day, with the breeze on your glistening skin (not that I've done that... or have I?). In all seriousness, it's refreshing, smooth, with a titch of nostalgia.
Where Did Cold Brew Come From?
Coffee has been an American staple for centuries. First grown on the Ethiopian plains, this product is now cultivated worldwide. With the industry's changing preference from hot to cold, it makes one wonder, where did cold brew come from?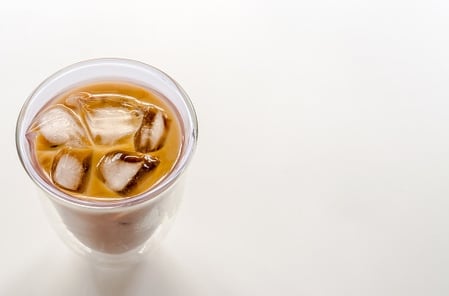 From Latin America to Deutschland, to Japan, to France, cold-brew theorists all find one thing in common with their various postulations– the ancient practice of making coffee concentrate. The first documented practice of making coffee concentrates originated with military rations. This practice was intended for soldiers who could reconstitute the coffee concentrate in the field, usually hot.
The French provide the earliest example of a concentrated served cold, known as Mazagran. Similar to what we know as cold brew today, Mazagran is a coffee concentrate beverage sweetened and combined with cold water. French soldiers enjoyed this drink so much, upon returning from the fields, they introduced it to French cafes. Shortly after, this product became a large component of the coffee industry.

Cold Is The New Hot
Though the origin may be disputable, growers, roasters, and retailers alike agree that this crowd-favorite beverage is here to stay. According to a study by Cedarhurst, cold brew sales in the U.S. increased 80 percent over last year, and hot coffee dipped three percent over the same time frame. Total U.S. coffee consumption is projected to make a record in 2018, increasing by 1.5 percent, according to the U.S. Department of Agriculture. Cold brew is jolting the industry with large growth. It has helped caffeinate a dry market and holds promise for all coffee-drinkers that the best has yet to come.

The Best Is Here!
Ready-to-drink iced coffee beverages can have added sugar and, though they may be indulgent, the caloric intake is equivalent to eating an entire meal. Bernick's has an innovative solution to make cold brew coffee your way. You can create a variety of cold coffee options that will taste like dessert, without the guilt. Bernick's commercial coffee dispensers allow you to make cold brew with your New England beans that's customizable to every customer. Ready-to-drink cold brew is convenient, but nothing says satisfaction quite like a fresh, made-to-order cup of joe at a good price.
Consider expanding your product and equipment portfolio to give your customers the best experience possible. Keeping your customers fueled with cold brew coffee will help them get through their day at school, work, or on-the-go. A diverse customer pool calls for a diverse beverage and equipment portfolio to ensure all customers are satisfied.