It's estimated that 47 million seniors live in the U.S. That stat will only continue to climb and by 2060, it's predicted that 100 million Americans will be age 65 or older. That aging Baby Boomer generation will continue to transition to senior living communities across our communities and Bernick's will lead the charge on meeting all those beverage service needs. Watch my video, below, to see how.
Carbonated Soft Drinks
From a classic Pepsi to our non-sugar soft drinks, our pop selection varies not only in portfolio but in size quantities as well. We offer everything from 7.5oz. cans to 2-liters to fountain setups.
Coffee and Tea
Plenty of research has pointed to coffee as a positive especially in older Americans. Regular coffee drinking can lower the risk of certain medical conditions such as type 2 diabetes, Parkinson's disease, stroke, some cancers, depression, and even premature death. Coffee's antioxidants, magnesium, potassium, and natural anti-depressant effects make it a natural offering in senior living.
Water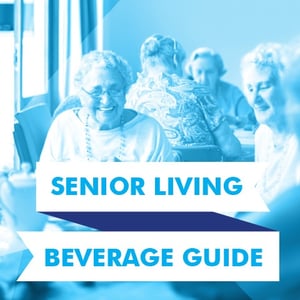 The absolute necessity of water never goes out of style. Catering to a large-scale customer like a senior living campus means offering a wide variety of water including enhanced, mineral, sparking, and flavored. We offer single, ready-to-drink options as well as 5-gallon jugs for hydration stations.
Beer and Mixers
Happy hour isn't just for the 9-5 crowd. 70 percent of assisted living residents drink alcohol so our beer portfolio including domestic, craft, and imported styles is a great option for those communities looking to add a little variety into their beverage offerings. We also carry a wide range of mixers like Bloody Mary, margarita, and martini ingredients.
Innovation
Older adults deserve not only the nostalgic, well-known brands they're accustomed to but also new beverage products that promote health and wellness or pique their interests. Bernick's leads the way with our innovation and new product line that features beverages like kombucha, drinkable protein, and iced coffee like cold brew. Your residents deserve the same experiences as everyone else in the marketplace, and we'll bring the options right to them.


Bernick's is dedicated the service, products, and equipment any senior living campus needs to introduce and maintain an excellent beverage program within its walls. We look forward to serving you and helping you create a custom beverage program second to none in your industry.