January. A blank slate. The month most associated with setting goals, starting New Year's resolutions, and vowing to make changes on both personal and professional levels. We want to help. What can Bernick's, a food and beverage distributor, do to help you with your health-related goals for 2017? Here are 10 different ideas.

1. Couch to 5k
The most common resolution people commit to is becoming more fit and healthy. We have the perfect opportunity for you with our Bernick's Family Fitness Series. Deciding to focus on your health is important and commendable, but it can often be daunting. Our series offers a fun, non-competitive (for the most part!) event for each season of the year. Sign up solo or bring the whole family – entrance fees are very reasonable and go toward promoting ongoing health initiatives in our community.


2. Accessible Fresh Food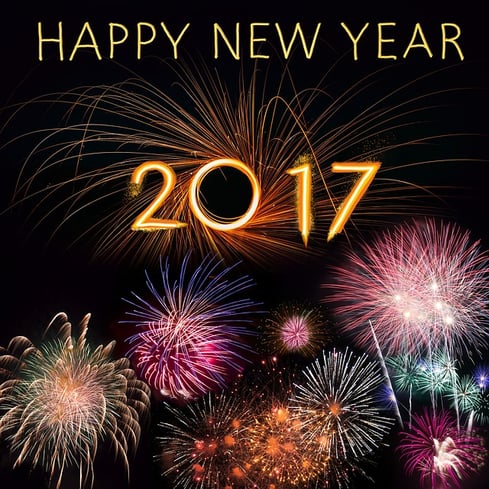 If you're a member of your company's management team or culture committee; keeping employees happy, safe, and productive is a big task. Did you know that most people want to have access to fresh, healthy onsite food and are willing to pay more for it? Consider the needs of your building or office and think of the endless ways a micro market could improve your employee morale. If a micro market doesn't make sense for your location, consider incorporating healthier offerings in your vending machines.


3. Save Money
Another classic New Year's resolution? Smart spending. Apply that to your bar, restaurant, convenience store, or business and partner with Bernick's for your food and beverage needs. Being in charge of multiple areas (like buying equipment, ordering supplies and managing inventory) is a big job. It's easy to get off track with expenses. That's our area of expertise, and we'll help by doing that for you so you manage your budget much more effectively.

4. Soda Consumption (+ Soda Alternatives)
Everything in moderation is the motto we like to apply to life. And again, completely vowing to give up something in the New Year can be really hard. We've heard that for some people, the joy comes from the habit itself – like cracking open an icy cold can at 3pm to get through the rest of the afternoon. We can help by offering alternatives to your favorites. Consider getting your boost from a natural soda that contains beloved carbonation and sweetness, but fewer calories. There are plenty of options like sparkling water, juices or seltzer.

5. Get 8 Glasses of Water a Day
You know by now, how important it is to incorporate water into your daily routine. But why do consumers drink water? They drink it to relax, to enhance a meal, to energize and uplift after a workout, and of course, to replenish. Bernick's has a varied water portfolio of some of the most loved brands – the brands your customers will be looking for in the New Year and beyond. But we're eagerly awaiting the latest PepsiCo innovation. LIFEWTR – a purified water with artistic packaging and quarterly-updated labels specially designed by emerging artists. This is one of our most anticipated launches this year and we couldn't be more excited!


6. Get More Sleep
How can Bernick's help you with your REM patterns? By being your all-in-one distributor, so you work (& worry!) less. Sweet dreams – we've got you covered.


7. More Quality Time
Time is finite. Dedicating your New Year to spending more time doing the things you want to be doing should be a priority. By partnering with Bernick's, we'll work together to tighten up inventory, delivery schedules, preventative maintenance, and combine efforts to free up your valuable time.


8. Be Charitable and Increase Goodwill
One of our values is community involvement. We seek to make an impact by building and promoting the communities, schools, and businesses that comprise each community we touch. As our partner, you help support our mission and make lives better right where you live, work, and play.


9. Coffee. Because Coffee Makes Everyone Happy
Iced. Bottled. Canned. Bean-to-cup. Whatever your coffee-loving heart desires, Bernick's can supply. We partner with people in just about every industry to meet the needs of coffee drinkers everywhere. Did you know drinking coffee is good for you? Keep coffee on your resolution list for 2017.


10. Winning Does a Body Good
We can't help but love the brands we carry and promote. We encourage our customers to stay connected to Bernick's social channels to stay informed of all the great opportunities we have to engage consumers with our brands. It might be through a local sampling opportunity, or through the latest promotional giveaway. Winning actually increases positive endorphins. Win-win!