I'm piggybacking off a recent blog John wrote discussing What to Look for in a Great Supplier and adding a part two which is below. He touched on a lot of great things Bernick's brings to our customers, and I wanted to continue the conversation.

Choosing a great distributor partner involves much more than simply scanning a few price lists. In order to make the best decision, you must weigh a variety of factors. Attributes such as a strong presence in the community, the ability to provide excellent service, and staff support can help you determine whether a distributor will meet the needs of your business. Read on to discover how these elements will directly impact the quality of service you receive from your food and beverage supplier.
A Strong Community Presence
As an active member of our community, Bernick's believes a strong community presence is crucial for long-term success. We believe a healthy local economy has a direct impact on the quality of our business, and that local businesses bear the responsibility of building a healthy and strong community. For this reason, our Bernick's team invests time, talents, and resources to our communities. In addition to taking an active part in the community, we donate five percent of our net profits to local initiatives, ensuring a healthy and successful economy.
Excellent Service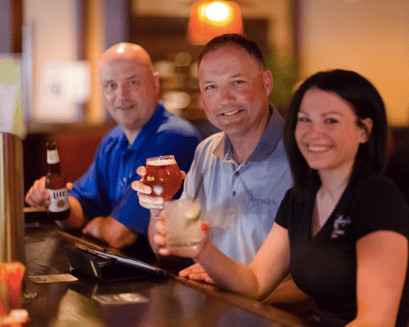 Bernick's has the resources and systems in place to provide the service and reliability that is important to the business, teams, and individuals we work with. Our team members handle customer relationships with a positive attitude and flexibility, ensuring that they are able to meet individual needs. We are able to help clients respond quickly to fluctuating customer demands or emergencies and be proactive with trends and new products. With Bernick's, you are so much more than just a number; you are a valued business and individual with unique needs.
As a food service manager or business owner, you need a beverage distributor to provide consistent quality and excellent service. After all, if your distributor lets you down, it may compromise your own reputation with your customers. Bernick's has been providing our clients and customers with outstanding service since our founding for over 100 years! As an established family-owned business, we work hard to continually go above and beyond to treat everyone with the respect and consideration they deserve.
Expert Support
Bernick's offers strong staff support, both to our employees and our customers. Our company culture is centered on employing outstanding team members and providing a fun, enthusiastic work environment. We believe that each team member brings value and personality to our business. As a family owned business, Bernick's is invested in the personal success of our team members. Our team members and clients trust each decision we make is in light of what will be beneficial for long-term success, rather than what will provide short-term benefits.
Customers who use Bernick's as their food service beverage supplier appreciate our dedication to providing strong staff support. We are committed to providing on-time deliveries, and giving sufficient warning if circumstances outside of our control will prevent us from keeping our schedule. Bernick's is in continuous communication with customers, ensuring they are satisfied with the service they receive. We strive to understand our customers' current needs, as well as how we can provide better service in the future.
Bernick's Takes Pride in Focusing on Customer Solutions
From the time an order is placed until it is fulfilled, Bernick's is dedicated to providing excellent service to every customer, every time. Our customers' needs are our first priority; our team members strive to develop strong, long-term relationships built on flexibility, creativity, and a positive attitude. As a family-owned business, Bernick's is committed to providing our team members, clients, and community with outstanding service and unmatched value.