It is a universally acknowledged truth that Americans adore their coffee. Every day, America drinks approximately 400 million cups of caffeinated goodness (about three times more than bottled water consumption). With that many people craving their favorite brews, it's clear that coffee is now far more than an energy booster — it's at the heart of American culture.
Whether you're a business, organization, or event, when you're putting together a hot beverage spread, it's essential to think beyond boxed black coffee. The right hot beverage with the right flavors can transform a person's day and set them on the path for success.
At Bernick's we work with you to create the perfect combination of coffees, teas, and hot chocolates for your hot beverage service. So whether you're a familiar face from our fountain services or just taking a look for the first time, here's why you should consider pairing Bernick's hot beverage service with our esteemed fountain package.
Unlimited customization
Our fountain services offer a wide variety of products and product packages — and it's no different with our hot beverages. When you sign up for Bernick's hot beverage service, you gain access to a huge portfolio of quality products from popular and local brands.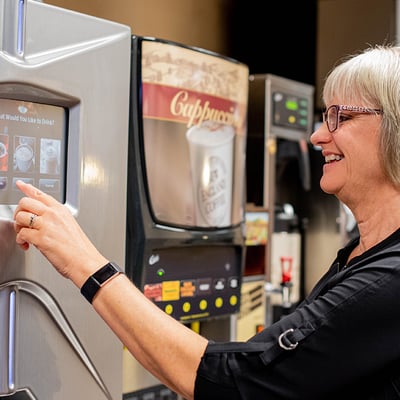 What you do with that portfolio is entirely up to you. We love working with customers who are passionate and innovative when thinking about what they want to offer in a beverage service; your creativity is the only limit.
Each hot beverage service also includes the full layout of coffee equipment (cups, stirrers, sugar, etc) as well as graphics and marketing from our team for eye-catching backdrops and signs (customized to your brand choices, of course).
Only you know the perfect combination of teas, coffees, hot chocolates, and custom flavors, so design your dream spread and we'll make it happen.
Unparalleled customer service
We certainly pride ourselves on our customization and innovation, but our greatest strength lies in our commitment to customer service. Not only is our customer service team one of the best in the business, they're also on call 24 hours a day, all year round to answer the phone.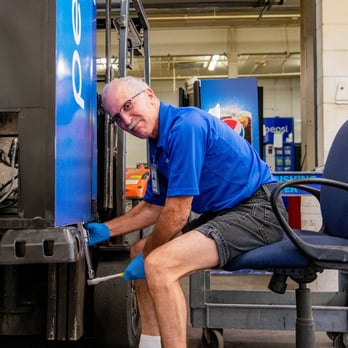 We'll never leave you hanging. No matter what time it is or how small the problem, we're available to assist with troubleshooting, issues, or questions. Additionally, you'll never have to worry about installing or restocking equipment or products. Comprehensive support is included with your hot beverage service, so relax and leave the set-up and maintenance to us.
Streamlined supplies
Times are hard right now. Whether you're looking at Bernick's for the first time or you're a tried and true member of the family, we know your struggles. Labor is short and finances are tight.
If you're looking at investing in fountain services and hot beverage services for your company, organization, or event, it just makes sense to bundle them together.
Streamlining both beverage services through Bernick's means more service and supply for less money and stress. Everyone's already going through a lot these days. Make life easier by letting us take care of the drinks. Our expert service gives you consistency in your products and a reliable delivery time so you can focus on the rest of your business.
The latest brands
You want to offer everyone the best possible drink products — so do we. When we choose which brands to add to our hot beverage packages, we're working to partner with a great mix of local companies and popular, national brands.
We also stay on top of the latest beverage trends. If your town has a hankering for cold brew, we've got you covered. Crazy latte flavors? We've got that too. You'll never be limited by our brands. The only limit with Bernick's hot beverage service is your imagination.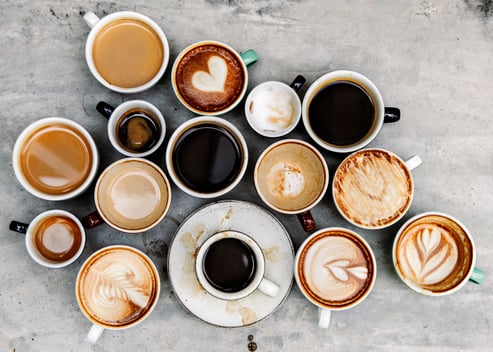 A commitment to your community
No business exists in a vacuum. For over 100 years, Bernick's has worked to give back to the communities that support us. Every year, we give 5% of all company profits back to our communities through donation requests. We also work with local organizations and nonprofits to offer complimentary services.
Our business legacy means we have a responsibility to the communities that keep us thriving. By investing in a hot beverage service with Bernick's, you're not just getting a service: you're supporting your neighbors.
Bernick's provides innovative solutions for all your beverage needs.
Every choice we make at Bernick's is inspired by our commitment to personal service. Our customers aren't just customers — they're our community. At Bernick's we understand that there isn't a one-size-fits-all solution, because no person or organization is exactly alike. We don't simply provide the best quality; we listen, adapt, and provide drink services that fit your specific needs.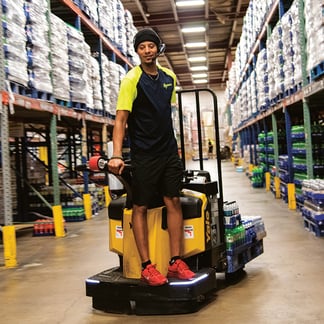 That's the promise you get when you're backed by Bernick's: commitment, community, and craft.
When you partner with Bernicks, you're investing in a company that wants to see your business and your community thrive. Download our free Beverage Options eBook to see a full list of our customizable offers for our hot beverage service or reach out to start a conversation. Our door is always open.