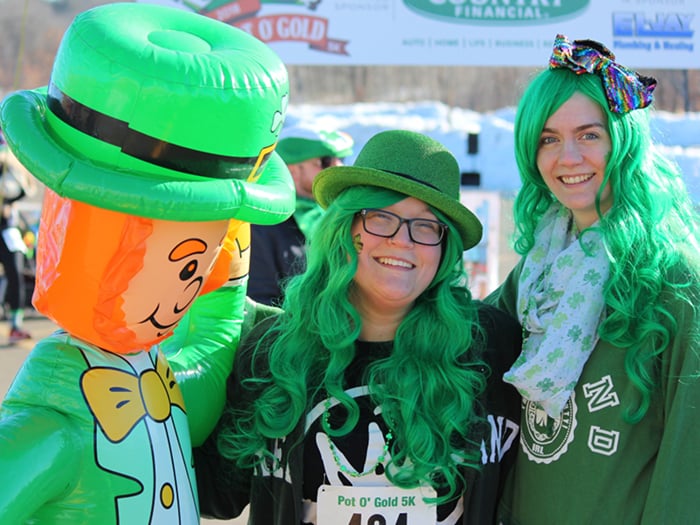 Don't just rely on good luck when it comes to your health!
Join us to kick off the Bernick's Family Fitness Series with our first event of the year... the Country Financial Pot O' Gold 5K!
Cost:
$5 per individual
Details:
The Bernick's Family Fitness Series is back with our first 2022 onsite race! Join us for the Country Financial Pot O' Gold Run on Saturday, March 12 at Riverview Intermediate School in Sartell.
Registration is only $5 per person. Sign up by February 22nd to secure your t-shirt!
The Country financial Pot O Gold 5K/2 mile and El Jay Plumbing's "Little Leprechaun's" 1K will be compliant with all MDH guidelines and safe racing protocol set forth by the state and national running committees. This will allow for a fun and safe trail while eliminating gatherings.
Waves will be run all day. Choose from one of six different starting times to give you flexible options for you and your family to race with us this day.
Schedule:
During online registration, you will have the option to select one of six separate race start times. These will be called "waves." We will have three morning waves: 8am, 9am, and 10am. We will also have three afternoon waves: 2pm, 3pm, and 4pm.
Register Now!
Event Info
Date:
Sat, Mar 12, 2022
9:00 AM
Location:
Riverview Intermediate School
627 3rd Ave N
Sartell, MN 56377