Staying on the hunt for innovative ways to manage your operations and increase profit is essential to your business's success. For those in the bar, restaurant, brewery, and food service industries, it's crucial to partner with suppliers, vendors, and distributors who will not only appreciate your goals, but help you achieve them. Bernick's can help your business save time and money in the following three areas.
1. Inventory Management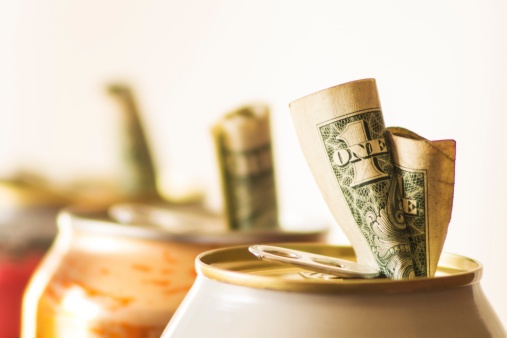 In the food and beverage industry, a common dilemma that's all too familiar is the paradox of not offering enough menu options versus having too many to manage and sell properly.
If a guest requests an item you've run out of, you run the risk of losing them as a returning customer. That said, your fresh and packaged goods still come with an expiration date, and being left with outdated or damaged products means you're taking that cost on yourself.
Inventory is a precarious aspect of the industry that can make or break a business. It takes precise management and attention, but Bernick's is here to help when it comes to the supply and demand your customers place on your offerings. Our distribution experts are well-versed in the ebb and flow of food and beverage trends and can help forecast the future as well as protect your bottom line in the present moment of business.
2. Time
One of the biggest headaches for owners and managers who monitor product delivery and processing is time management. Chasing down orders, quantifying volume, and dealing with third-party vendors can be tedious if you're not aligned with the right parties to support your operation.
Your main focus should always be your customers and meeting their needs day in and day out, but even those needs change more often than you're equipped to handle. Partnering with a distributor who understands consumers and their importance to your business can offer support when managing all those expectations.
3. Marketing
The world is not a quiet place when it comes to advertising and marketing, and setting your business apart from the crowd can be difficult. There's no guarantee you'll ever reach your target audience without a strategy, patience, and budget in most cases.
Bernick's is more than a distribution company. You may think most of our visibility happens when our trucks and equipment hit the streets, but on the inside, our company hosts a number of experts who do the legwork. Our marketing and product specialists, brand managers, industry researchers, and R&D professionals are here to take your business to the next level.
Partner With Bernick's
When you partner with Bernick's for your distribution needs, you'll get more than an account executive and delivery driver. You'll gain access to an entire think tank of experts who are dedicated to exceeding the expectations of our customers. Determining which products to carry, how to increase revenue and drive loyalty, and stay ahead of the competition are our main focus.