Why should you continue to offer new brands? Because it can help your business grow and retain customers who are looking for new experiences. People fall into the trap of complacency every single day, and these businesses fade away without the drive to keep customers wanting more. New beverage brands are paramount to your businesses success.
Few retailers limit themselves to one or two brands when more can be offered. As in most business-related matters, the positive effects (and numbers!) that retailers may experience more than make up for the challenges of carrying multiple brands. As a result, it should come as no surprise to learn that retailers can see many incentives in carrying both new beverage brands and new grocery brands.
If you're considering expanding the number of brands, or brand variations your establishment carries, consider the possibilities for how your business might be transformed, and the new ways you can exceed your customers' expectations. Stocking the best selling new beverage brands is a quick and easy way to set yourself apart as a distinct and innovative organization.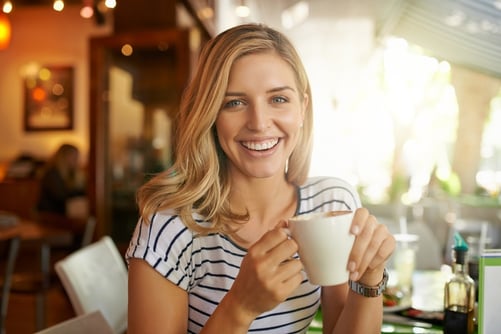 1. Meet Your Goals
It is important to remember that few brands are capable of capturing the entire market with which their products are associated, right? Right. For example, a 'luxury' brand cannot capture consumers who are interested in saving on costs, just like a 'budget' brand cannot capture those who are interested in something a bit more prestigious or prominent.
As a result, carrying new beverage brands is important because it lets you, as a retailer, expand your customer base, which – as you can probably imagine – can have a very positive effect on sales figures.
You may stumble across some cool new beverage brands, but it's important to ask yourself if that brand can either appeal to a large number of demographics or brings in members from a demographic you are currently under-serving. Don't be afraid to incorporate those best selling new beverage brands, but just be sure to prioritize the ones that your business needs.
2. Move the Needle on Your Revenue Stream
Expanding the customer base by carrying new beverage brands can also increase the sales of unrelated products. For example, if a customer visits your business to purchase a product of a specific brand, that same individual will have the chance to see additional products from a brand they choose and trust at the same time.
Cleverly leveraging the power of the best selling new beverage brands can ease your customers into buying more products from the same brand that enticed them in the first place. It may not be applicable in every situation, but the chances are that customers will keep exploring the brand that has peaked their interest, and still rely on the first product that blew them away.
Though it may require some smart and strategic placing or effective marketing and promotions on your part, carrying new brand lines gives you a chance to convert these potential opportunities into actual sales and strengthen a brand's presence at your establishment.
3. Match the Hype
Consumers are fickle. And, that's an important feature for any restaurant or food service-based company to know. Fickle means tastes and preferences change. New flavors and trends mean new consumer hype. You'd want your business to match that hype, right?
Compared to sales, the information collected from the introduction of new brands and brand lines may be somewhat less noticeable but is no less important. This is because understanding your customers' personal preferences and purchasing patterns is essential to ensuring that your business can confidently pursue the strategies and products needed to maximize their profits. Even if the new brands fail, retailers that introduce them can learn from the experience to make better choices in the future.

Be on the lookout for new cool beverage brands as they emerge. You can read industry publications or blogs (like this one) to scope out new brands and how excited people are to try them. But also keep an eye out for reviews and consumer behavior. The last thing you would want is to stock a dud or product that is quickly fading into obscurity.
4. Offer More = Be More
Finally, carrying new beverage brands can have an important, positive impact on your business' reputation overall. Having a bigger selection of products can help to make you more of a 'one-stop shop' and destination for visitors. Being a reliable and "go-to" establishment will help convince your customers to come to you when they need something – regardless of what it might be. Likewise, carrying new brands can give your business a sense of responsiveness, making you seem more caring, considerate, and in-tune with your customer base's ever-changing needs and wants.
Expanding Brand Options, Made Easier
This all being said, expanding brand options is easier said than done in some cases, partly because of the logistical challenges. Instead of handling transactions with the products and brands one-by-one and all on their own, it makes sense (both time and money-wise) for retailers to make use of an all-in-one distributor. Establishing such a partnership is most worthwhile when a distributor can demonstrate a proven record of success when it comes to both its past and its present partners.


To learn more about how our services can help you and your business find financial success, or how you can successfully carry new brands, please feel free to get in touch with a Bernick's rep to get started.