We all have a routine. We like to create patterns and have consistency throughout our day. The same morning routine, the same parking spot, even the same pick-me-up snack or beverage. Sometimes doing the same thing over and over again can become boring, but big change can be daunting. Small changes are more digestible and can go a long way in refreshing routine. Take your drink option for instance. Adding a new flavor to your coffee or sipping on a different carbonated beverage can make you feel like a new you. Luckily, the beverage industry is leaps ahead of consumers in 2018.
Midwest Trends
According to Beverage Digest, Mountain Dew is the third most popular liquid refreshment brand, (behind Pepsi!), in the beverage industry. This green elixir has a strong and loyal fanbase, and these passionate fans aren't going anywhere soon. With current trends, Mountain Dew and Pepsi have created enticing, new beverages to keep their passionate fans happy and push for new tastebud experiences.
Among soda fanatics are those who favor non-fruit flavors as well. These non-fruit enthusiast fans are expected to grow in fondness as the industry creates more non-fruit flavor options. Vanilla, with 66 percent of the vote, chocolate, and coffee have taken the drink flavor market to a whole new level, along with green and black tea. Respondents have shown a liking to these classic, bold flavors that have become a workplace indulgence. If you haven't already, it's time to hop on the non-fruit flavor bandwagon!
Below we have the beverage industry's newest products, the must-have list for 2018.



SODA
Mtn Dew Ice
Dew Ice is a lemon-lime for caffeine lovers. This lemon-lime flavored drink is a cousin to Mist Twist with the same Mountain Dew flavor. It's a 50-50 split with an addition of caffeine for those who want an extra pick-me-up in their day. PepsiCo released this product nationwide January 15th of this year.
Any Mountain Dew purchase could win big! Enter the Dew Nation Rewards code on any Mountain Dew product to be eligible to win prizes. And don't forget about Pepsi Points, on participating Pepsi products. Look for codes on specially marked Pepsi products, log in, and enter codes to start earning points. The more points you earn, the more stuff you get.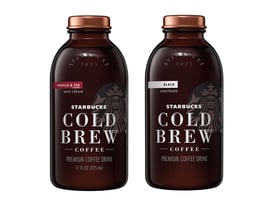 COFFEE
Starbucks Cold Brew
Starbucks is debuting Vanilla & Fig and Sweetened Black, two new cold brew flavors. Cold brew is the process of making a deliciously smooth drink by soaking partially ground beans in cool water for upwards of 20 hours. It's a lengthy process, but the flavor profile is worth the wait. Fans of Starbucks cold brew will be able to buy these two ready-to-drink new flavors, reminiscent of the coffee blend served in stores, through this month. These two new products make a lovely addition to the classic Black, Unsweetened and Cocoa & Honey with Cream Cold Brew line. Cold (brew) is the new hot! If you're not sure yet, read what we found here.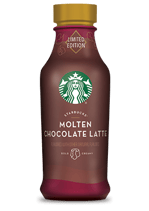 Starbucks Iced

Starbucks Molten Chocolate Lava Latte returns, this time ready-to-drink! This drink is a combination of espresso and milk with rich layers of chocolate flavor, cooled to perfection. It will join Salted Caramel Mocha as a permanent flavor in the Starbucks cold latte line. This is less sweet and lower-calorie than their Frappuccino without losing taste or pick-me-up. It became available in late January of this year.


SPARKLING WATER
Bubly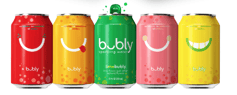 This sparkling water, with natural fruit flavor, will jazz up any meal occasion. Bubly sparkling water is a fun, youthful, and uplifting beverage with zero added sweeteners. They have a range of flavors like lime, grapefruit, strawberry, lemon, cherry, apple, mango, and orange. Available in bottles and cans, this product will be in stores the last week of February.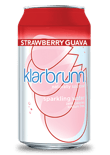 Klarbrunn
Klarbrunn Sparkling Water, a Midwest favorite, has announced the launch of a new flavor to their Sparkling Water lineup, Strawberry Guava. Available in mid-February, this flavor was a consumer request and Klarbrunn delivered.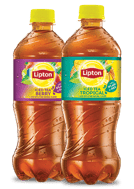 TEA
Lipton with a Splash of Juice
Lipton was already delicious. But now they've added a splash of juice to heighten the flavor profile and bring a new quench to thirst. Available in Berry, Tropical, Citrus, and Green Tea Pear-Peach. These drinks will be on retail shelves in mid-February, just in time to rescue your taste buds from the never-ending winter.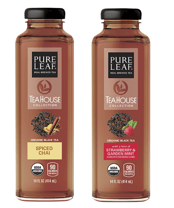 Pure Leaf
The Pure Leaf Tea House Collection uses the finest tea leaves brewed with fruits and herbs for an aromatic refreshing tea taste. They are debuting two new flavors, Strawberry Garden Mint and Spiced Chai. These two flavors will pair nicely with their already available ready-to-drink iced tea options so you can have a tea house experience anywhere you go. These flavors hit the store shelves in late January.

Energy Drinks
Rockstar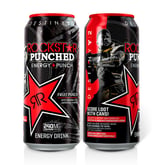 Rockstar has two new flavors coming out this month. Their Energy Recovery line will be adding Fruit Punch(ed). This fruit flavored drink is intended to be a fan favorite and will pack a punch for your taste buds. They are also adding Grape to their Pure Zero product line.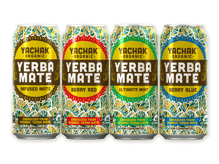 Bless you?! It may sound like a sneeze but Yachak Organic Yerba Mate is the newest consumer sensation. Energized from organic yerba mate, a holly tree from the South American rainforest, it provides both nutrition and energy. It delivers an intense flavor profile, has the strength of coffee, the health benefits of tea, and is as indulgent as chocolate. This beverage has it all. Infused Mate, Berry Red, Ultimate Mint, and Berry Blue; you'll have to try all of the flavors to experience it yourself.
Whether you're looking for a bold, caffeinated option or a flavorful twist to your bubbly favorites, we have various products to fit your needs. Keeping yourself hydrated during the midday slump, while avoiding the same old boring pick-me-up, is import to a productive day's work at school, work, or home. Let us help you experience beverages more tastefully.