Everything. Maybe everything and nothing is new in craft beer. Beer is beer is beer, but loyal craft enthusiasts and brewmasters will beg to differ with you on that. Trends and data from this industry fascinates me, and I'm always excited to share what's new (or new again, in the case of some of these themes, below) in the world of craft beer.


Those Germans Were on to Something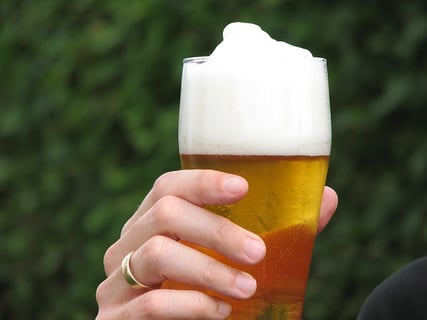 Even a decade ago, Weiss beer and gose-styles were pretty few and far between in the marketplace. Now, these German-style old-timers are back and poised to become staples on tap and on shelves everywhere. Gose is an ancient, sour and saline tasting ale made with half malted wheat and half malted barley, and it's fermented. Another German style that continuing to climb the ranks of popularity is hefeweizen, a wheat beer with banana and clove hints. There's a specific Weiss-style drinking glass too, that further proves that craft beer is an artform.
Leinenkugel's Honey Weiss – traditional American weiss beer with a touch of real Wisconsin honey.
Schell's Goosetown – named for a local neighborhood in New Ulm, MN where Schell's is brewed. This Gose-style is light and citrusy with wheat characteristics.
Bell's Oarsman Ale – a session beer (ABV is 4%) that's tart and refreshing with plenty of lemony aroma.
Barrels of Fun – Aging in Oak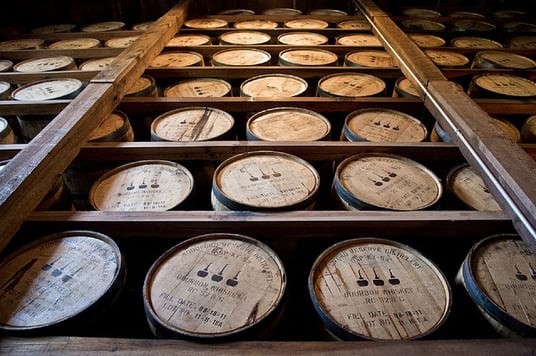 While aging beer in oak barrels that previously held bourbon or wine isn't a new trend in beer making, the process is being redefined. It isn't surprising that barrel-aging beer is popular; so much flavor can be extracted from even the smallest of barrels. Brewers are looking to this option as a way to expand their line without having to deviate too far from their profiles. Say a brewer produces an ale as one of its constant varieties. Aging that ale in barrels makes it different enough to offer it to patrons as a separate offering without having to craft an entirely different brew.
Aging beer in barrels adds new depths of aroma and flavor to a final beer. The process is fascinating – much like a science experiment with a delicious outcome. Barrel-aging is best suited for beers with higher alcohol and strong flavors that won't be completely masked by the barrel's flavor.
Beer That Doesn't Taste Like … Beer?
You can thank the millennials for this one. Over the past five years, the number of new flavored beer offerings exploded by 80 percent – according to Mintel. Because the demographic of beer drinkers is changing, so are taste preferences. This is also the niche that makes hard cider so popular; this gluten-free category bolsters the flavored beer by exposing drinkers to other fruit-forward beverage options. For every IPA drinker, there's one who wants to drink anything other than an IPA. Brewers are responding to that across the nation, and some of the continuing proof of that is in the pudding … or bottles, including:
At the other end of this flavor spectrum are the coffee, chocolate or peanut butter-flavored beers that are being featured as stouts and porters. These rich, heavy flavors are a stark contrast to light, fruity beers. Seasonally speaking, the darker and richer the beer, the higher the prevalence of appearing on brewery menus in the cold winter months. That, too, is changing. There's always a dark beer fan who drinks their favorite year-round.
It's true that 2015 was the biggest, most pivotal year in craft beer history, and this year and next remain strong, if not a little uncertain. Can the boom continue? It's hard to benchmark after such a crazy year – with the nation seeing 4,144 breweries coast to coast. 15 states have more than 100 breweries; a feat no decade had seen since pre-prohibition.