2015 was one of the most pivotal years in craft beer's history. Surprising trends, mergers and acquisitions, expansions, cult followings … the year was so big and influential it's hard to imagine that 2016 will be anywhere near as monumental. But that's the beauty of craft beer – the look and feel of it will likely be different at the end of this year – and that is perfectly okay. And, pretty dang exciting...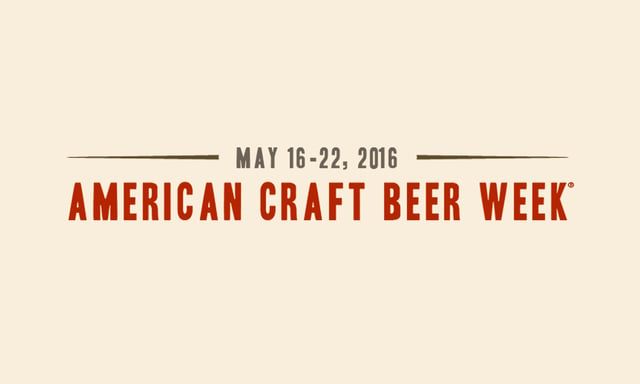 American Craft Beer Week
All 50 states celebrate American Craft Beer Week. It's a unique way to recognize the small and independent craft brewers and the community of beer retailers while celebrating the advancing beer culture. With the number of American breweries hitting an all-time high last year of 4,144, there is both plenty to celebrate, and plenty of places to do it. The American craft brewer is small, independent, and traditional. Innovations in craft beer will continue to evolve this year, with some bold predictions being made. Some of the brews and styles to celebrate will include:
Barrel-aged – featuring beer aged in former bourbon, cognac, tequila, and other spirits' wooden barrels.
Citrus IPA's – beers typically brewed with Cascade or Citra hops to give them a tangy flavor, and even infused with fruit juice or zests to create a unique citrus and hoppy experience
Sours – historically produced by small, farmhouse-type nanobreweries, are now on draught in large-scale breweries across the nation.
Hard sodas – big brands want in on the sweetness, like MillerCoors who released its line of craft-turned-hard soda in Henry's Hard Ginger Ale and Hard Orange.


Drink Local – 10,000 Minutes of Minnesota Craft Beer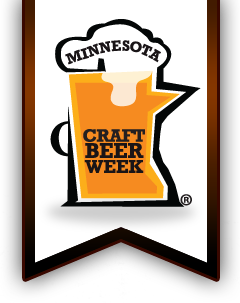 On a local scale, there is plenty to celebrate too. May 9 – 15, 2016 is Minnesota Craft Beer Week. The Minnesota Craft Brewers Guild presents 10,000 Minutes of Minnesota Craft Beer. 10,000 minutes in a week, 10,000 lakes in the state. Coincidence?
The taprooms and brands of today's independent breweries have come to mean more than a gathering space for beer lovers. There's a whole social movement attached to the modern day brewery. The spaces they inhabit include historical and non-traditional locations, which help tell their stories even better than the beer can. Important to a lot of small, independent breweries is the concept of community and how sometimes, it truly takes a village.
From working with local contractors and vendors to retrofit spaces, to sourcing locals to build bar tops, stools, and patios, to collaborating with area farmers for hops or grain... Every facet of independent brewing can be traced back to that community appeal. And, the brewers and staff want to make their mark in more than one way. Events and activities are beginning to be commonplace at local breweries across the state. Minnesota is home to the Run for Beer Brewery Running Series, which features a 5k fun race at breweries from Mankato to Duluth, and everywhere in between. This race series has donated nearly $25k to local non-profits. Yoga at the Brewery is another fusion of space and interest, and utilizes non-taproom hours to provide meeting space for yogis. Events of this nature celebrate local craft beer, an active lifestyle, and surrounding communities. The trifecta of the modern craft beer movement.


Craft Beer Events Worthy of Celebrating in the North Star State
Craft beer fans and evangelists know there is a reason to celebrate all year long. Craft Beer Week is just that; a week dedicated to embracing the wildfire movement. Beyond this month, there is much to look forward to in the great state of beer – and Minnesota.
All Pints North – Bayfront Park, Duluth. July 23 from 3pm – 7pm
The fifth annual summer beer fest hosted alongside the state's greatest lake.


Land of 10,000 Beers – Minnesota State Fair. August 25 – September 5
Showcasing the best of Minnesota's craft beer industry and details the brewing process all the way from the farm to the pint glass.


Oktoberfest – August Schell's, New Ulm. October 15
The state's oldest brewery celebrates its rich German heritage in a day steeped with tradition.


Check with Bernick's or your local breweries to find out about more fun events coming up this year.