People love traditions - whether it's Opening Day, a special birthday meal, or an annual golf outing. People also enjoy looking forward to things - especially this time of year as the days lengthen and turn warmer. Just what is it about those traditions and events that people enjoy so much? The food and beverages associated with each.
Here at Bernick's, we're getting ready for the spring and summer surge demand for single-serve beverages created by special occasions like graduations, Memorial Day cook-outs, 4th of July, block parties, and summer weddings. These events drive occasion-based consumption of both non-alcoholic and alcoholic beverages, making now the perfect time to put together a seasonal sales strategy to maximize product selection and cross-promotions.


Why Focus On Occasion-Based Consumption?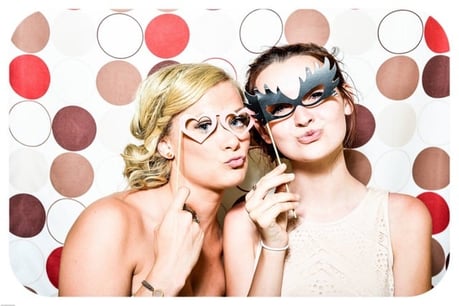 While many beverage buyers have relatively stable, year-round consumption patterns, occasion-based purchases account for approximately half of all grocery store visits in the United States. These consumers are looking for ready-to-serve products, both food and beverage, for special events. They need help deciding what to buy for a party, how to pair beverages with food, and where to find the best deals.
Retailers can tap into this 'quick trip' market by learning a bit about what motivates their target customer. According to Erickson Research, effective occasion-based beverage marketing involves going beyond the typical demographic-based advertising. Retailers need to understand:
1. How to "unlock the occasion" of the consumer as he makes his way to point-of-sale.
2. Shopping is a means to an end - consumption of food and beverage.
3. When shoppers walk their path in a store, it's with a usage occasion in mind: stock up, immeditate need, forgotten item, or special occasion. Every trip to a c-store or grocery store possesses intention.
This information helps retailers hone in on the end user, which in turn guides their occasion-based promotional materials and ad campaigns.


Shop Smarter - Consider Your Users
One of the unique aspects of occasion-based consumption is the fact that many shoppers are buying products they don't actually drink - stocking up on sodas, ciders, and beer for party guests and visitors. These shoppers aren't the end users; their friends, neighbors, and in some cases - strangers are. When they are the consumer, the products they're buying are for 'special occasions', and they're looking for something they might not typically purchase otherwise.
Capitalizing on these consumer behaviors means providing them with the information they need to choose the 'right' products - beverages that are on-trend, popular with a particular demographic, and/or have a broad market appeal. Retailers can drive unfamiliar shoppers towards specific products by emphasizing the connection between the occasion and the beverage - promotions that feature a particular brand can be tagged with phrases like 'the taste of summer', 'the All-American beverage', or 'perfect for parties'.


Make The Most Of Cross-Promotions
Shoppers who are driven by occasion-based consumption of beverages are usually looking for both food and beverage solutions. Retailers can promote themselves as a one stop party shop by pairing takeaway and snack items with their sodas, beers, bottled waters, and flavored malt beverages, emphasizing how stocking up on all the party consumables in a single, convenient location saves consumers both time and money.
Traditional party pairings include the classic 'beer and pizza' promotions, however, retailers can present unique food and beverage solutions such as 'healthy choices' by matching up flavored waters with fruit and veggie trays, combining craft beers with local cheese and meats, and combining sodas with baked potato chips and bagged snacks.


Stock Up On High Demand Beverages
Special occasion beverage buyers will quickly become repeat customers, that is, if you can meet demand. Nothing is more frustrating to a busy shopper, than discovering their beverages of choice are out of stock, chances are good that if you don't have sufficient stock on hand, you'll loose that consumer to your competitor. Place your special occasion orders now to get ready for the upcoming 'celebration season', and you'll quickly gain a reputation as the 'go to' retailer throughout the spring and summer.