Since their inception in 2005, micro markets have gradually taken over the food and beverage distribution industry. These convenient self-serve kiosks provide customers with fresher products, lower costs, and easier maintenance than traditional vending machines.
Over the past 4 years, the number of micro-markets grew by 39%, while the number of conventional vending machines fell by 21%. This statistic secured the micro market's position as the fastest-growing segment in the vending industry.
However, as promising as these micro markets may be, not every business is the perfect fit for one. Continue reading to discover the three signs that your work or office space should seek this state-of-the-art, convenient vending solution.
What Is a Micro Market?
A micro market is an unattended vending concept that offers people access to fresh foods and beverages in communal spaces like offices, campuses, or facilities. These self-serve kiosks can include various options, ranging from snacks and coffee to fresh produce and handcrafted sandwiches.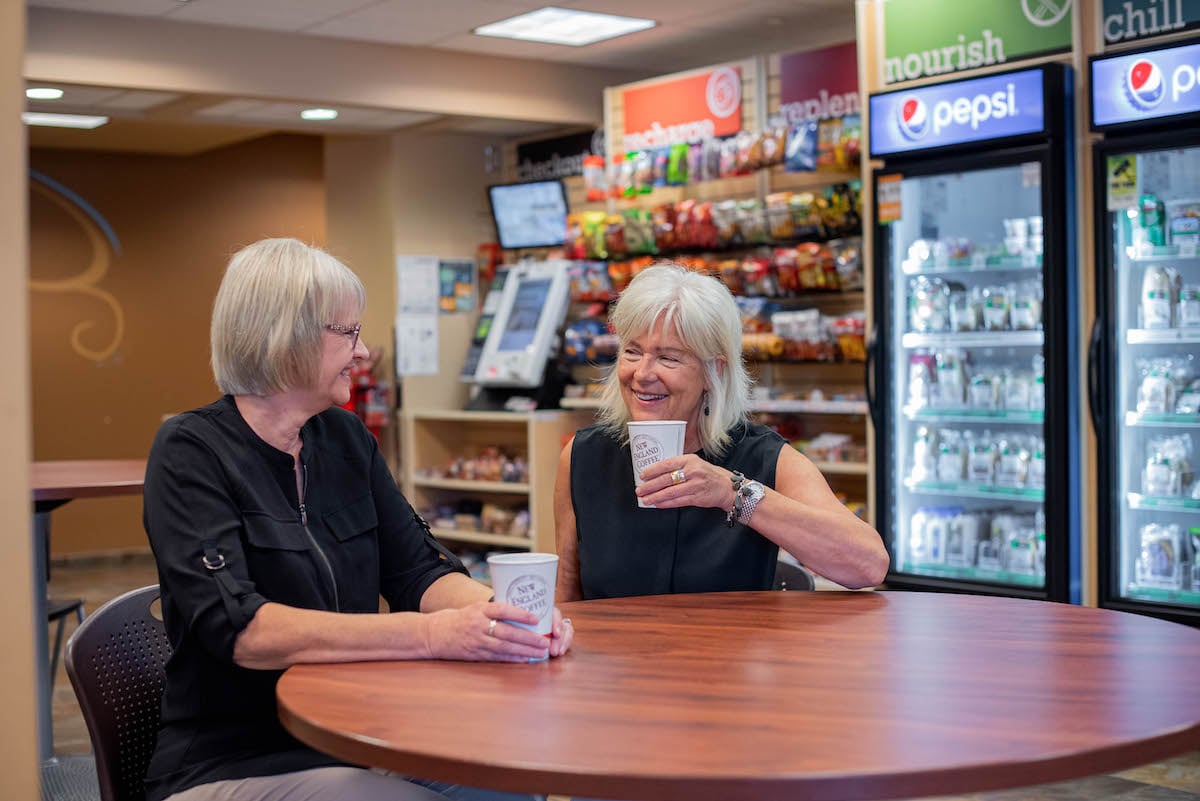 3 Signs Your Office Needs a Micro Market
You Want to Increase Employee Satisfaction and Productivity
Picture this — you're rushing out the door to get to the office on time when you realize you forgot to pack a lunch. Historically, you would have been limited to two choices: go out to lunch, or make do with a snack from the vending machine. Although times have changed, your employees are still experiencing this everyday struggle.
Installing a micro market into your workspace not only shows employees that you care about their needs, but it boosts overall workplace satisfaction and productivity too! Providing healthy, convenient, on-site food options have a proven positive effect on employees. One study, for example, revealed that unhealthy eating is linked to a 66% increase in productivity loss.
So, if you are interested in increasing employee morale and productivity while benefiting from feeding your team healthy and fresh on-site food, then you might be the perfect fit for a Bernick's micro market.
You Have the Space
Perhaps the most obvious question when considering if your office is a perfect fit for a micro market is: how much space do I need? Well, good news! Our trusted team can configure a micro market to fit almost any space. However, you will need enough space for the following:
A self-checkout kiosk
Food racks
Food and beverage coolers
In addition, you will need the following resources:
An accessible power source
An internet connection
Or, a secure wireless network for financial transactions
If you have those, then all you need are the customers. We recommend that your micro market is accessible to at least 75 employees. If you don't have that many employees, fear not. We have similar state-of-the-art vending solutions for smaller businesses, too!
You Want the Newest Vending Technology
If you always want your best foot forward with the latest and greatest technology, then your office might be the perfect fit for a Bernick's micro market.
Imagine the positive impact a micro market can make when a customer, client, or potential new hire sees your office has an on-site convenience store stocked with fresh food and drink.
Not to mention, a Bernick's micro market is entirely integrated with state-of-the-art vending technology, including:
Web-based inventory management
Easy-to-use self-checkout technology, no cashier required
Flexible configurations to match your workplace
Temperature control to keep food fresh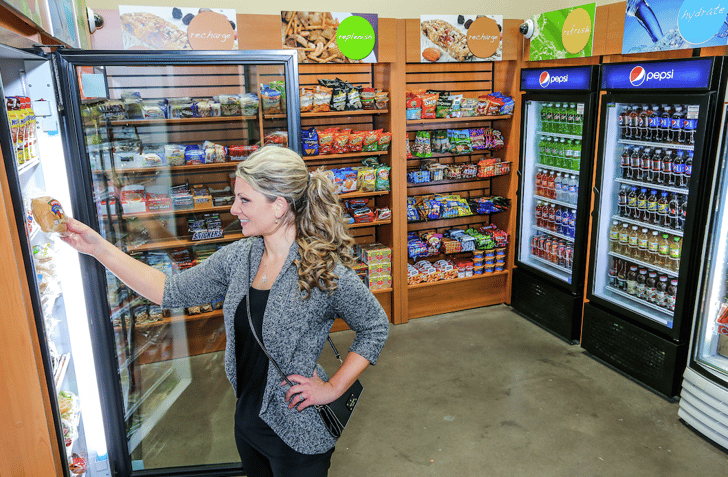 Ready to Get Started?
As a business owner, you have a million things on your plate. That's where we come in. When you partner with Bernick's, we install and maintain your micro market at no cost to you. That means no purchasing, no leasing, and no hassle. Reach out to a micro market expert today to take the first step towards installing your own office micro market!