Welcome to the Bernick's Micro Market All-in-One Resource!
The intent of this experience is to offer you a comprehensive overview of this dynamic type of vending solution. We've included every last detail we can think of that you and your business might need to explore as you determine if this is a fit for you and the people you serve.
Chapter 1: Introduction
You've likely seen a micro market and even utilized one as you were looking for food and beverage options in a hotel, healthcare campus, or office building. These modern takes on vending have cropped up across the U.S. transforming traditional break rooms and dining spaces with more accessible food and beverage options. Meshing choice and versatility with user-friendly technology means better functionality, and micro markets offer endless benefits.
Not only are micro markets convenient for your employees, but they're also convenient for you, too. All installation, maintenance, security, and inventory are handled by Bernick's when you partner with us to give your employees a micro market. All we need from you is dedicated space in a high-traffic, secure place, electricity, and Internet access. That's it. We'll even meet with you to review your company's space layout, needs of employees, and what you ultimately envision a micro market doing for business and the people who comprise it.
What is a Micro Market?
By definition, a micro market is a custom designed vending market or mart with a self-checkout kiosk. Micro markets can replace current vending programs, or act as a supplementary option for employees and staff. Micro markets provide users with a convenience store feel with vending options and prices. They bring a whole new level of selection, service, and satisfaction to your break room and work campus. Although micro markets may possess the general feel of a small convenience store, they are their own style of marketplace.
They offer more products than a vending machine but less than a full convenience store or grocery mart. Think freshly prepared lunches, healthy snacks, and drinks that people can access whenever the mood strikes. Micro markets focus on the needs and preferences of a select group of consumers and offer a wider range of "better for you" items and products — specifically items that are healthy and refreshing.
After micro market patrons have made their selections, they check themselves out using a self-serve kiosk. This allows users to be efficient by quickly accessing the items they want throughout the day. Instead of having to carry cash or change to make purchases, customers can charge their purchases to an account set up within the micro market or swipe a credit card. In some instances, micro market checkout kiosks also accept payment with a fingerprint. Easy, quick, convenient, and focused on long-term success.
At its core, a micro market is a self-serve kiosk people purchase fresh food and beverages from.
Plain and simple, it's a next-level vending solution. But it's more than that; that generalization does micro markets a disservice.
When they were first developed, micro markets seemed a bit too good to be true. An open market concept that operates on an honor system? Well, the modern vending model has been gaining traction and proving themselves as a viable option for businesses of all shapes and sizes.

Micro markets are a growing trend in the vending industries. Instead of a traditional vending machine, food and beverage options are stored in coolers and on shelves for easy, self-serve access. The convenience store models that micro markets are based on allow users to take advantage of a wide selection of food and beverage items. Vending machines are the most commonly reported source of work site food. Two-thirds of larger sized employers have vending options available, and about a quarter of smaller sized employers do.
Did you know workplace productivity is directly correlated to nutrition? One of the best features of a micro market is not only the convenience of accessible, healthy food items, but the fact that they are self-serve, and do not require any additional manpower to serve employees or tenants. These convenient, technologically advanced micro market stations take your business vending options to a whole new level. Along with an increased product selection, micro markets also offer: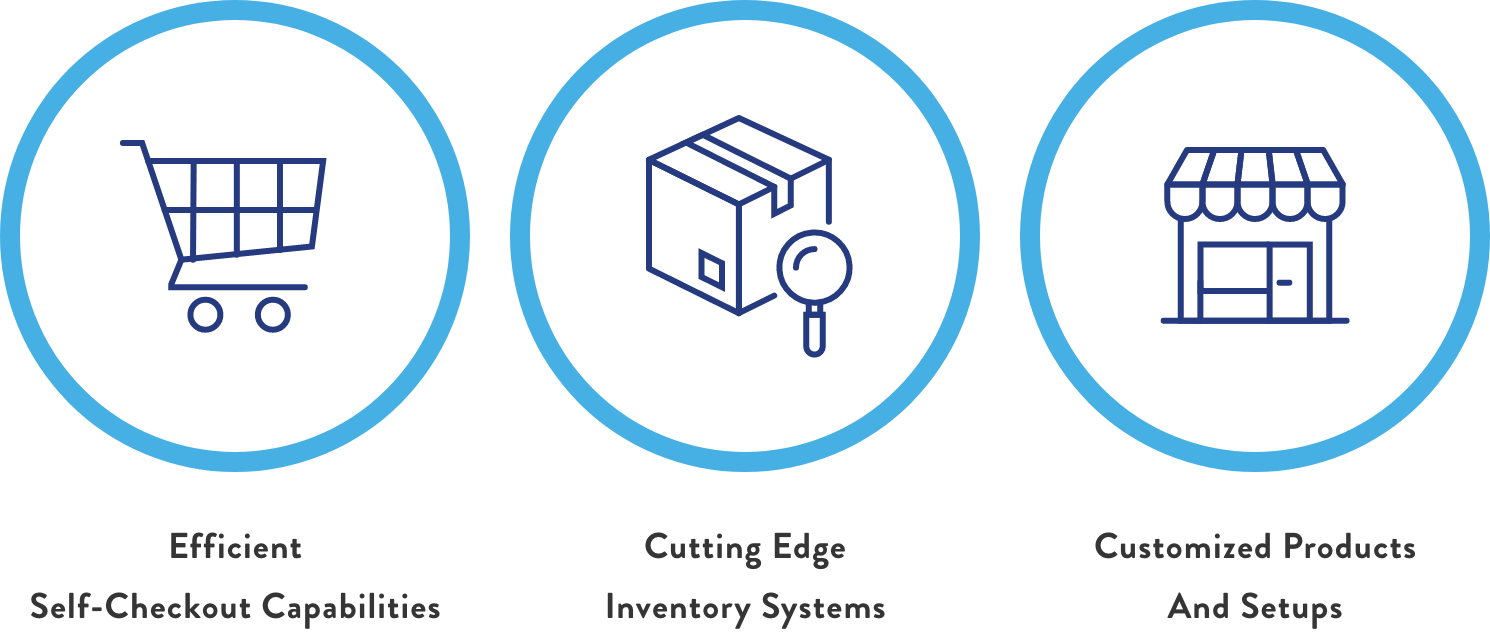 Micro Markets vs. Traditional Vending Machines
Initially, many people assume a vending machine acts the same as a micro market in terms of offerings. While that may be somewhat true, there are distinct differences between the two types of vending that essentially puts the two in very separate categories. First, vending machines tend to be limiting in terms of what types of food can be offered; many traditional vending machines are manufactured to offer shelf stable products like snacks or refrigerated items like bottled water, juice, and soft drinks.
What's missing between those two is the open space to offer non-traditional vending items like salads, yogurt parfaits, eggs, sandwiches and wraps, and protein packs. Just as someone would open the refrigerator door in their own kitchen, micro markets offer the type of experience similar to accessing the meal items at home or at a grocery store.
Convenience, ease of use, variety, and compelling displays all set micro markets apart from traditional vending machines. They encourage fast snacking and long lunches alike; they promote workplace culture and camaraderie, and offer relief in times of hunger and thirst 24 hours a day.
So … the question is, why choose a micro market rather than a traditional vending machine?

Micro markets are gradually becoming more and more lucrative in terms of investment opportunities simply due to the fact that they provide additional benefits over its traditional vending machine counterparts. Some benefits include:
Enhanced user experience
Web-based inventory management system
Wider variety of products
Easier maintenance with low downtime
Several payment options
Pricing flexibility
Retail mindset vs. vending
The key differentiator between micro markets and traditional vending is arguably user experience; the self-serve kiosk is intended to give patrons complete control over the experience and amplify the food and beverage offerings. It's a simple yet dynamic solution to the ever-changing world and consumer desires.
---
Chapter 2: Costs & Fixtures
How Much Does a Micro Market Cost?
Whenever a new initiative is proposed within any business, the inevitable question arises, how much is that going to cost? The consideration is no different when it comes to an installation of a micro market. The question of cost of installing and long term maintaining comes directly on the heels of its definition — what is it ... and what will it cost?
At Bernick's, we keep the equation simple. Most of the time, business decisions come down to the question, how much is that going to cost me? With micro markets, you can be assured that price won't have to be a consideration in your decision-making process. When you're a micro market partner with Bernick's, we take care of everything without any cost to you. There is zero cost to our customers.
You read that correctly.
Demand for revolutionary vending grew in the past half-decade or so and is a highly served and demanded niche; adding a micro market to your business can heartily meet that demand. Your investment to establish a micro market on-site is zero. There is no leasing, no purchasing. When you work with Bernick's, all we need is three pretty standard, easy to come by components. Space. Electricity. A dedicated Internet line. That's it. You don't pay for a single thing from Bernick's – no installation, no inventory, no maintenance.You aren't required to run any sort of reporting on behalf of your micro market. We have a built-in inventory system to monitor consumption and trends your micro market's patrons have regarding item popularity and demand. Security cameras and activity monitoring can be set up, and we manage that piece, too. You partner with Bernick's, we do the rest.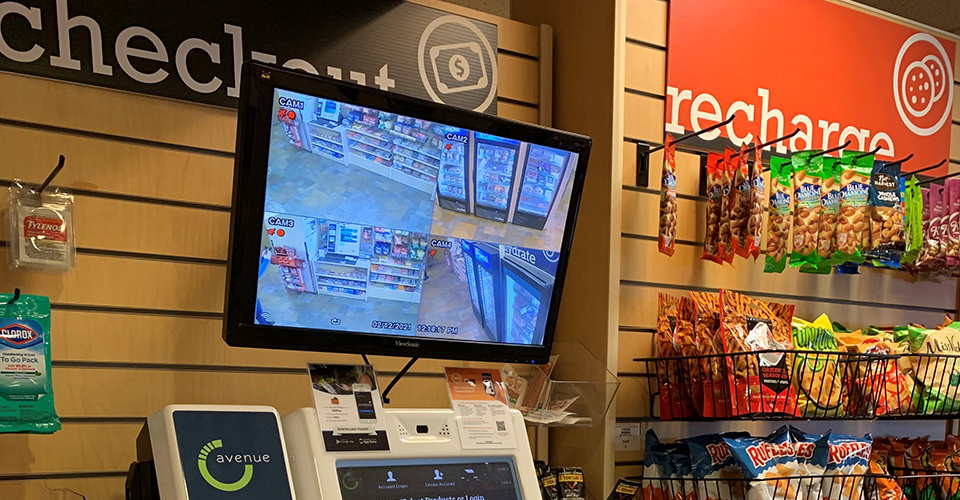 Micro Market Costs vs. Traditional Vending Machine Costs
Perhaps your office has a traditional vending machine with a few snack and drink options, or no options at all. Your traditional vending machine is not only lacking a variety of options that suit all employees, it may also be costly to your company's budget. Have you assessed the costs of your vending machine recently? Have you thought about the revolution a micro market could have for your employees or staff?
Research by Cost Owl was published in How Much Does A Vending Machine Service Cost? The many costs associated with traditional vending machines are revealed. Full-service vending machines are the most popular option, both owned and operated by a vendor. The vendor maintains, restocks, and collects all profits from the machine.
The vendor generally has control over which products the vending machine is stocked with, which may be products your employees don't want. Some vendors have a requirement of companies to have between 25-75 employees in order to obtain the vending machine cost-free. Companies who do not meet these requirements are left with the options to lease or buy their own vending machines.
Leasing a vending machine can range anywhere from $50 to $150 per month, based on your company's credit score. The dealer may also require a security deposit of several hundred dollars. If routine maintenance of the machine is not included in the contract, you may incur additional costs. If you opt to have complete control over the vending machine, the purchase price could range from $1,000-$6,000.

With these options you can take advantage of filling the machine with the products you choose, but be prepared to use any profit from the machine to simply cover the costs of maintaining and restocking it.
Along with the costs of buying/leasing a vending machine, there are also administrative tasks your employees are required to complete to make sure the machine is functioning and stocked, taking time out of their workday. With a micro market, there are no costs to organizations for the installation or the ongoing management of keeping it stocked and running smoothly. Employees are treated as customers paying for each transaction on their own. Businesses that feature micro markets don't spend any money on traditional setups or filling it with food and beverages.
Micro Market Fixtures
With cost being covered, it's time to start imagining what the space might look like with a micro market installed.
Within any business organization comes the responsibility of keeping employees engaged and satisfied while abiding by the B-word: budget. Affording a micro market won't require any additional funding or consideration in your fiscal or operational budgets. The installation of a micro market requires only the basics from your organization: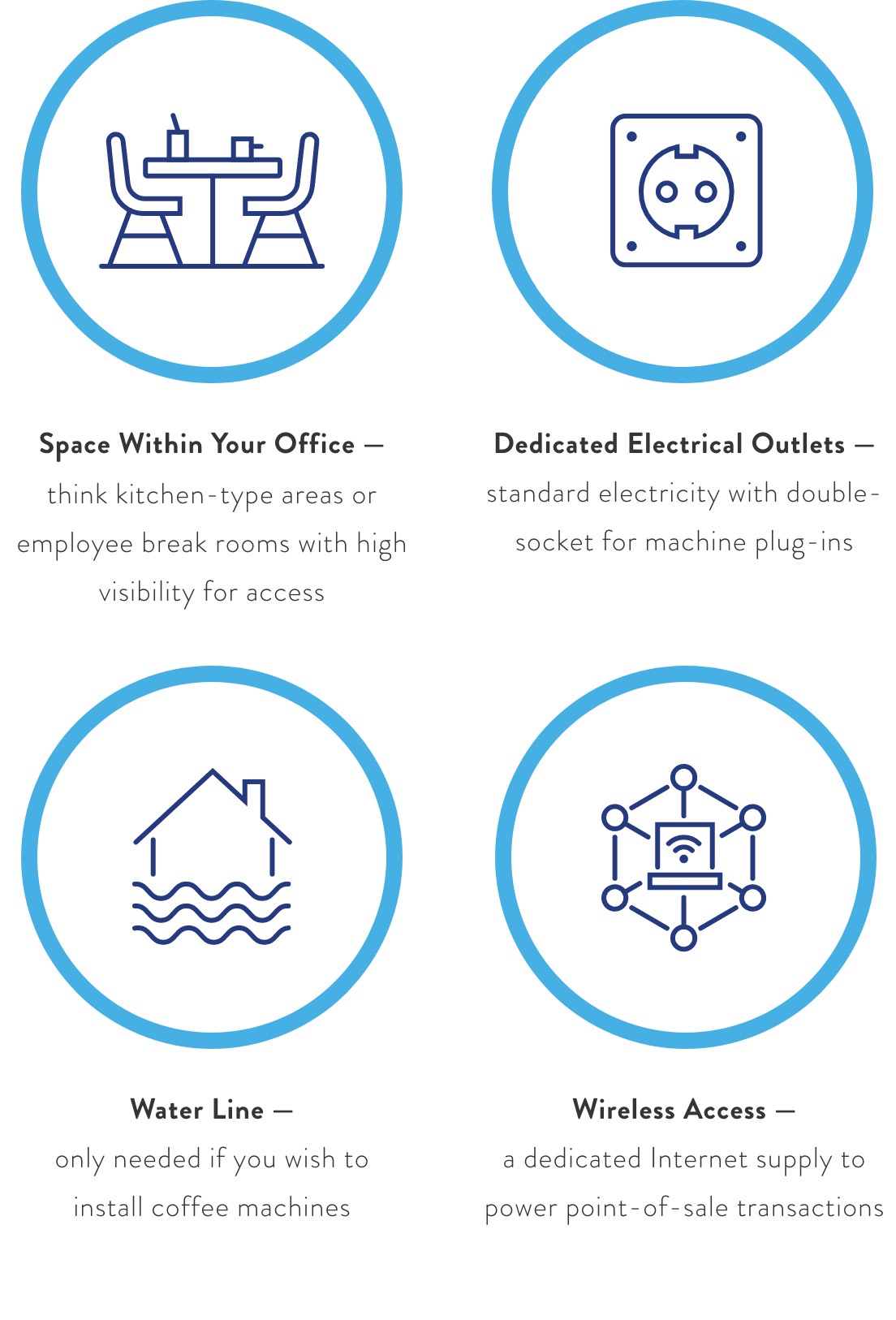 Types of micro market fixtures typically include open shelving and refrigerated coolers; racks and tiered baskets offer simple access for grab-and-go ability for snack items like popcorn and beef jerky. Entire fresh meals prepared by our local catering partner are prominently featured in coolers offering ample space for breakfast sandwiches, salads, and fruit and veggie trays.
Using your space's exact configuration, we're able to determine the best layout for installing your micro market. We want the space to be both inviting and intuitive; ease of use and interface are both barriers to any new type of technology regardless of context. Our micro market team understands this is a priority across every location we serve. Setup is established after our two entities agree on the best possible scenario based on the people the micro market will serve.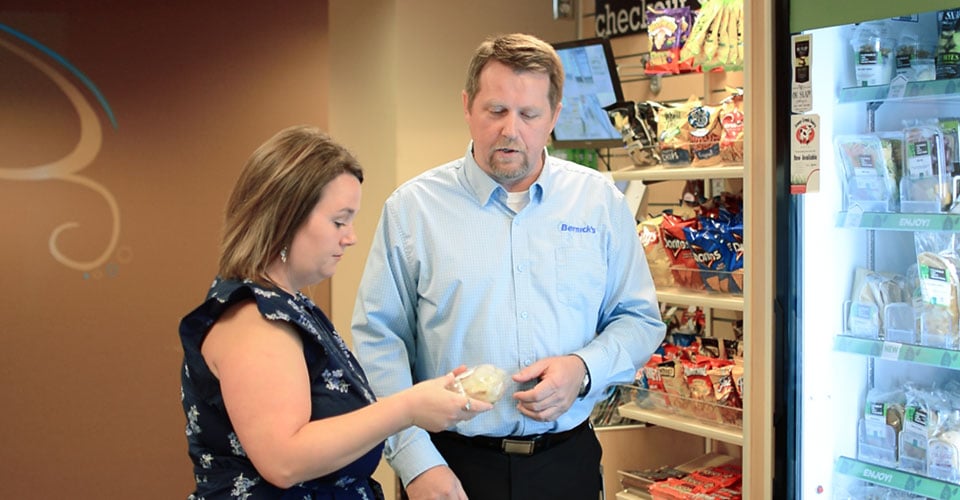 Your Bernick's micro market rep will work with you to determine your needs and wishlist ideas for your employees. After mutual consideration, we'll install the dry storage and shelving units, coolers, hot beverage stations, ice and fountain systems, kiosks for payment, and security.
We bring our team to do all the dirty work, and we do it based on the least amount of intrusion on your team's behalf. If that means 5am, we'll be there at 5am. We're dedicated, goal oriented, and have the commitment you need to get your micro market installed in a timely and orderly fashion.
We roll everything in, stock your shelves for employee consumption, and cut you loose to get back to your business. This step is the best. From here, we either work with your team to navigate your new micro market, or we empower you to handle the kickoff. Either way, you'll be equipped (as will your employees) with the knowledge and appreciation of what they now have access to: unlimited, convenient, fresh, healthy foods, snacks, beverages, and sundries.
And we don't just walk away. Your goals are as important to us as they are to you. Part of the micro market installation process is continual monitoring and customer satisfaction to ensure the right choices were made on your company's behalf. Like we said, this is the good part.
The Best Investment
Naturally, the reverse of cost is investment. There is no cost associated with adding a micro market to your company's landscape. The investment you make in your employees' satisfaction, however, is immeasurable. As far as workplace vending options go, none have the same price as micro market vending: $0.
Though micro markets don't require cost from a customer point of view, they offer plenty of investment to be realized in terms of culture and personal experience. For example, Bernick's offers over 300 different products. This selection truly creates the feel of a miniature convenience store.
As part of the free installation, Bernick's will create a custom designed market that best fits the space available and the tastes of your employees. Using a touchscreen, patrons of a micro market can choose from a variety of payment methods — all of which are convenient and secure. Micro market payment options include debit card, credit card, fingerprint, barcoded cards, and cash. This is really all about the people you serve in your building, office, or campus. It removes the barrier to nutritious, comforting food and drinks with the added bonus of being easily accessible and reasonably priced.
---
Chapter 3: Breakroom Makeover
The New Breakroom Cafe
Office and collaborative professional space of today has undergone a major transformation over the past decade, and it's arguably for the best. With the nation experiencing an almost war-like focus on recruitment and talent, companies are responding in ways that embrace and enhance culture more than ever. Gone are the days of poor overhead lighting and beige cubicle walls; instead workplaces embrace natural lighting, casual and comfortable spaces, openness, and even a reimagined workplace cafe. Access to snacks, premium beverages, barista-quality coffee, and high end machines are becoming more commonplace — and more in demand than ever.
Break Rooms are being transformed into modern pantry and cafe spaces that engage your most valuable asset: your team. Micro markets offer a fresh take on the workday lunch and encourage personal connection and assist in well-being and health initiatives.
How do micro markets encourage culture?
As a business owner, improving employee morale is important. Sure, return on investment, hiring and training, and customer satisfaction are vital to your growth too — but it all begins with ways to boost morale. These methods are the foundation of your organization. One positive change that impacts your workers is a micro market in the workplace. Micro market vending is especially beneficial to companies that rely heavily on the physical work of employees, like manufacturing for instance.
According to the Bureau of Labor Statistics, people spend most of their time at work with 8.7 hours of the day on average, followed by 7.7 hours of sleep. The largest portion of their day is spent within your walls.
Recognizing that commitment and the needs they have while at work will improve employee morale.
According to research conducted by Paycor, companies that combined the proper mix of benefits saw employee turnover decrease by 138 percent. Benefits and perks are something a micro market can provide. The freedom to choose what people eat and drink and gives employees the flexibility to manage their days and workloads while staying satisfied.
Destination Within the Workplace
Micro market vending machines are a convenience-style marketplace that offers individuals endless options when it comes to food and beverage. Whereas traditional vending machines are somewhat limited to snack-type foods, micro market vending can offer meal-type fare including fresher, healthier options from our newly revamped brand. Installing a micro market on your premises provides employees with options to cover breakfast, lunch, coffee breaks, sugar cravings, and even a midnight snack if your operations run a second shift or around the clock.
This is a great workplace perk as your employees no longer need to worry about where they'll be able to get their next meal from.
Most micro market vending companies will tell you that a micro market will improve employee morale, but they won't tell you how. Firstly, a micro market vending machine establishes a haven for your employees. Everyone knows what it's like to be tired at work, desperately searching for a pick-me-up. Micro market vending is a place that sits adjacent to all the action, but is secluded enough for employees to take a breather.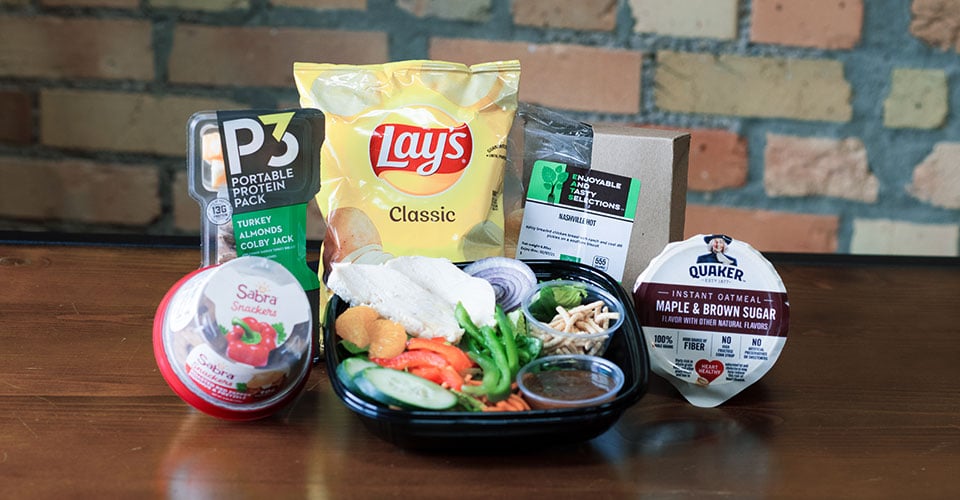 As far as workplace vending options go, for most companies the choices are incredibly sparse. Employees across the country are often limited to what they can find in the vending machine, and a vending machine can only hold so much. Micro market vending provides a fantastic solution. You simply line the shelves with fresh, nutritious food and have your employees pick from a plethora of good food. This wide selection will make your employees look forward to their breaks, and is one surefire way to boost morale in your workplace.
Micro market vending machines also contain healthy choices. Over half of all workplaces throughout the US have wellness programs. It's easy to see why. Keeping your workers healthy is one of the best methods to improve employee morale. Why? Because healthy workers get sick less and work more efficiently. The improvement in their health makes them happier overall and gives them the mental and physical strength to complete arduous tasks.
The statistics are consistent — healthier employees are far more engaged than their peers. This improves your company culture too. Recent studies show healthy employees have: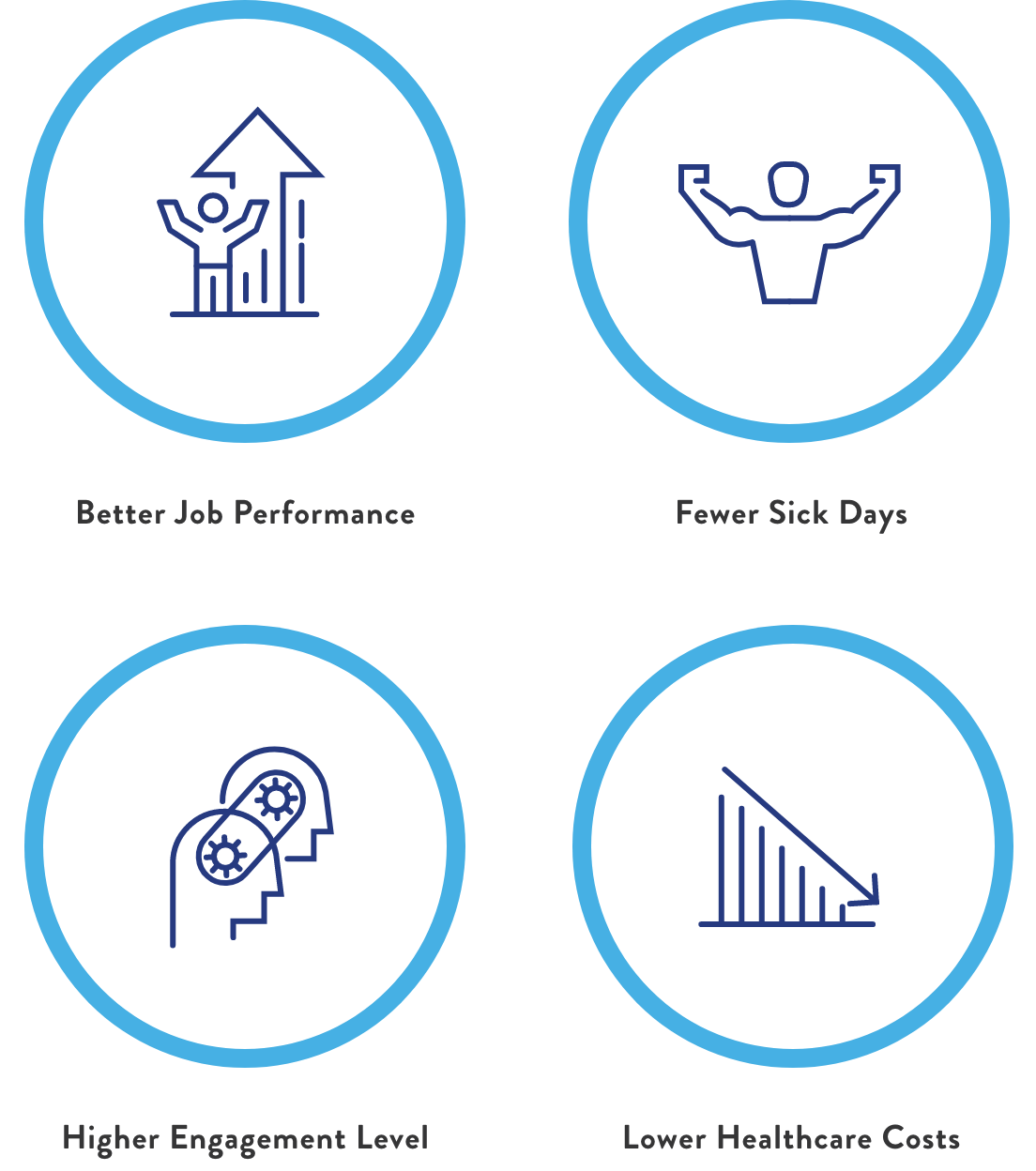 Given the sources above, it's fair to say businesses have an incentive to help employees eat better. A great place to start is by supporting health initiatives and providing access to healthy options. Luckily, you can accomplish both with zero financial investment and pretty minimal time investment with the addition of a micro market — an excellent way to support employee health and better your company culture.
Employees report caring, recognition, rewards, and appreciation as positive aspects they desire to come from employers. Adding a micro market to your business allows you to hit on all of those elements, putting your company's culture at the center of your focus.
---
Chapter 4: Safety
Safely Operating a Micro Market
With food and beverage supply and service, there's already a standard of cleanliness and presentation that's upheld. Safety and satisfaction go hand-in-hand for those in the industry supplying food and beverages directly to consumers. Along with nearly everything else, the COVID-19 pandemic made consumers and suppliers alike hyperaware of safety standards.
A Modern, Safer Way to Eat
According to the CDC, "The risk of getting sick with COVID-19 from eating or handling food (including frozen food and produce) and food packages is considered very low. Currently, there is no evidence that handling food or consuming food is associated with COVID-19."
In some instances, micro market checkout kiosks also accept payment with a fingerprint. Easy, quick, convenient, and focused on long-term success.
Kiosk screens and cooler doors, handles, and dry good racks are usually the most-touched surfaces in a micro market. The precautions of keeping a highly-trafficked area clean should be enforced daily and monitored hourly to ensure proper sanitation has occurred to protect users. Beyond enforcing masking and social distancing as per your company's policy, keep a steady supply of anti-bacterial hand sanitizer and EPA-approved disinfectants at various spots within your micro market.
Stocking Health-Benefitting Beverages
What you offer your micro market guests can boost health during a time in history that people are more and more aware of immunity and making choices that support overall health and wellbeing.
Hydration is key to optimal health. Providence Health released an article titled Nutrition and Hydration are Central to COVID-19 Recovery listing the importance both nutrition and hydration play in recovery from the COVID-19 virus. It pointed to a resource from Aspen citing that only around 12% of those affected by COVID-19 require hospitalization while the remaining 88% are people who will manage the illness and recovery at home.
According to the Providence Health, nutritional requirements for those recovering from illness include three liters of fluid, 2,000-2,500 calories, and 75-100 grams of protein per day.
"With an infection, the body must work intensely to mount an immune response. High fever is the immune system's way of revving up metabolism to "battle the bug." Fever is also associated with excess loss of fluids and increased metabolism which can lead to dehydration and increased nutritional requirements.
Water Worth its Weight in Gold
It's important for people to continue to eat and drink fluids to support the body's ability to fight any virus and support the body's immune function. Protein and calories are important to protect against muscle loss while recovering from COVID-19, especially if the person was bedridden or inactive for extended periods of time. Returning to work after a lengthy illness or even due to a quarantine or distancing protocol can be hard on the body's system and access to healthy, hydrating products in a micro market will help enforce a healthy return to normal activities.
Aside from the ramifications of recuperating from illness, hydration is important to any type of workplace. A micro market well-stocked with various types of water products and sports drinks to promote hydration are good bets and help employees make good decisions.
Make hydration your #1 employee priority. Workers with healthy, satisfied thirsts are more motivated, focused, productive, and safe. They're also happier—proven fact. These are all good things, which is why every company should make hydration the cornerstone of its workplace wellness strategy.
Partnering with a beverage distributor like Bernick's provides the highest-quality drinking water in personal-use bottles. Brands like Aquafina and others ensure that each bottle contains 100% purified, filtered water. Bottled water eliminates the potential for public-use contamination and promotes workplace safety. And the best part is that when an employee cracks the lid on a bottle of water, they are likely to drink the entire bottle to avoid waste—since a bottle of water has a high perceived value.
Bernick's can also work with businesses to bundle water with other sources of effective hydration, including fruit juices, flavored sparkling water, and sports drinks like Gatorade that are fortified with electrolytes to help replace what workers lose during periods of physical labor. All drinks can be made accessible through Bernick's micro markets.
Chapter 5: Statistics
Micro Market Stats
In any type of professional scenario, managing time for eating and staying hydrated is key to employee success and overall output. Productivity, socialization, and unity are linked to providing nourishing snacks and beverage options and a place where employees can socialize over meals and snack breaks. Providing your team with onsite options, all day long improves company morale and happiness.
It also gives your employees the convenience of not having to leave the physical premises to grab a bite to eat or meet with a coworker or client for a cup of coffee. Offering employees an easy, customizable, onsite source for those breaks and food and drink items could be an absolute game-changer for your business.
Where will your company make space in your office and budget for a micro market in the next year? Simply commit to making a difference for your employees and add it as an action item. That's all that's required — that's a fact. With the right variety of food and beverage items, you'll meet the needs of your organization with a micro market.
Micro Market Stats to Consider

Combined, micro markets and vending are a $22 billion industry
While vending machine growth has decreased over the past four years, the industry as a whole continues to balloon thanks solely to the increased demand for micro markets.
25,000 —the number of micro markets nationwide
While vending machine growth has decreased over the past four years, the industry as a whole continues to balloon thanks solely to the increased demand for micro markets.

It's no secret that many consumers are becoming more health conscious, and opting for drinks that may be a little healthier. Premium beverages like water and juices are incredibly popular right now. Over 50 percent of customers said they would visit a convenience store more often if there were more healthy food and drink options available. In addition, over 50 percent of people said they are now specifically seeking out healthy, premium drinks. The convenience store chains that are adapting to the changing market and adding healthier alternatives are seeing the results in their bottom line.

77 percent say they're more likely to make healthier decisions at other times of the day if they eat a healthy lunch.
In the snack category, chocolate products comprise 70% of vended items
This stat is purely for fun — we know how seriously people take chocolate!
Industries: Manufacturing facilities represent 47% of micro markets; office spaces represent 39%
Manufacturing-based companies continue to lead the pack with the highest number of micro markets. A few factors help push the sector to the top of the pack: higher number of employees and differing shifts being the main two. This vending solution offers employees access to healthy, complete meal items any time of day.
The average micro market is at a location with 150-200 employees
---
Chapter 6: Resources
More Micro Market Resources
If you're looking for yet more insight, research, and content on micro markets, this section aims to outfit you with additional resources. We've collected everything we can on the topic in order to give you the most comprehensive and informative look at micro market vending. As far as micro market companies go, Bernick's was an early adopter of the self-serve food and beverage kiosk and since 2015, we've continually advanced our technology and service in order to better serve customers and consumers.
Fresh Micro Market Content
Micro markets versus vending banks by the numbers — an operator's perspective a blog by Kiosk Marketplace featuring Bernick's Director of Vending, Reed Stevens
Vending MarketWatch State of the Industry
Vending Times Micromarket Resources, Downloadable
Manufacturing Micro Markets, Downloadable
Bernick's Micro Market Blog + Resources:
Awareness
Consideration
Decision
Companies That Use Micro Markets
Marco
Marco is big on their people, which makes them a great customer of ours—because we too are big on people. Jeff Gau, former CEO, talked about Marco's footprint. "We're a technology company headquartered in St. Cloud, MN, with 53 locations across the upper Midwest. Our roots are grounded in our strong culture." Jeff shared with me how the St. Cloud office is on the fringe of the city, and access to dining options in that geographical area is limited.
"A micro market gives people the opportunity to have decent snacks, lunch, and anything else throughout the course of the day.
I'm happy to say Marco provides those options right on site."
Read the blog: A Micro Market in Action at Marco
Watch the Video: The Marco Micro Market Story
Leighton Enterprises
If you're familiar with radio, you probably know it's a 24/7 industry. The Radio City Music Mall is no different with on-air talent, engineers, support staff, and IT teams working around the clock. The building had vending machines which served an important role for many years. Bob Leighton is Leighton Enterprises's CEO and said he was first introduced to the concept of a micro market in talking with Bernick's, a promotional and on-air customer of Leighton Broadcasting.
"When Bernick's offered to install a micro market in our building, it was a no-brainer. It became very convenient very quickly for employees to run to the micro market to grab a quick lunch or snack as they went about their workdays (or nights, in some cases).
Read the blog: Leighton Enterprises Micro Market Story
Watch the Video: The Impact of Adding a Micro Market to Your Office
Preferred Credit, Inc.
Steve Windfeldt is PCI's Executive VP and co-owner. The company's hours of operations made it hard to find a consistent vendor who could match their hours, considering PCI's staff doesn't have that set noon lunchtime. Steve said, "It wasn't conducive to us. We wanted a food option for employees on-site because we have cold winters. We'd rather people spend time here and see their other colleagues versus going to McDonald's. We wanted people to know they can eat here.
So, we built a larger cafeteria but we needed something to complement that. When Bernick's brought us this idea, it immediately resonated with us."
Read the blog: Three Reasons We Love Our Micro Market
Watch the Video: See How a Micro Market Can Impact Your Company
How Bernick's Approaches Micro Markets for Customers
Every potential micro market relationship begins with a conversation between companies: yours and ours. From there, we'll establish how or if a micro market can address the needs and desires of your vision for culture. Show us where you envision your micro market going, and we'll either concur or make recommendations on your behalf. You'll want your micro market to be housed in a highly visible, high-traffic area that makes sense to the flow of your culture. Employee breakroom? A commons-type area that's the hub of your company's design?
We measure twice and cut once. Everything is custom to your needs and the layout and flow of the micro market is tailored to make the most sense for your organization. You want your employees to be happy. We want you to be happy. We do it right. All we need is space, electricity, and dedicated Internet access and we're set to install.
Our company was founded around principles that kept people at the center of our mission, vision, and values. We don't sell to you, we partner with you. When you take away the pressure and demands of meeting a quota, the byproduct is meeting expectations: yours. Every customer interaction is a positive experience with flexible, proactive, can-do attitudes. We genuinely become invested in your goals, successes, and people. It's hard not to develop that relationship and establish rapport when we feel like a part of it - the customer's business.
Our micro markets are no different. Because we're such believers in what they can offer to you and your employees, we install them at no charge. There's no catch. We ask for space, Internet, and electricity and we do all the rest. We manage your inventory, perform maintenance, and monitor security systems to make sure that when we tell you we'll give you unrivaled service, we mean it.