Presentation and product excellence has always been the priority of the foodservice industry. It's paramount to consumer experience which drives loyalty. If something isn't right with food or a beverage as it's served, there's more at risk than a dissatisfied customer. The push for loyalty and supporting restaurants, bars, coffee shops, and other foodservice businesses has reached fever pitch as the data continues to rise signaling the massive amounts of permanent closures.
The Time for Excellence is Now
There is nothing worse than serving —or being served—a glass of fountain soda or iced tea that just doesn't taste … right. It frustrates customers, and it frustrates the bar or restaurant pouring it! That's why preventative, proactive maintenance on your fountain machine is essential for the best beverage service across the board. In what we're referring to as typical dining experiences, a customer will dine-in and receive table service. But the traditional model of dining out has changed. Curbside pickup and delivery have become the way the majority of consumers have chosen to visit their favorite places.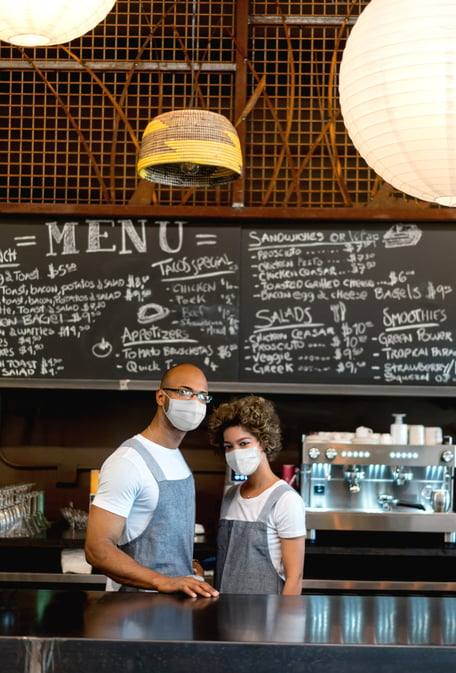 CNBC reported that retail curbside pickup in general has increased a whopping 208% this far into the pandemic. While imperative to supporting businesses and keeping doors open, there is a touchpoint that's lost with curbside, to-go, and delivery of food and beverage in particular: the personal touch.
By the time a consumer digs into his or her meal at home, office, or on the go, they're far from the restaurant from which they ordered their meal. If something is off, incorrect, or missing, it's going to be extra frustrating due to the proximity and distance. Ensuring the integrity of what you're serving and pouring is more critical than ever due to the current landscape of dining.
Bulletproof Your Beverage Offerings
There are five steps to the ultimate quality drink—here's what they are and how to manage each.
Carbonation
For many people, the refreshing, effervescent tang of soda's bubbles is why they're fans of soft drinks in the first place. If the pop you're pouring is flat, check your CO2 tank. Is the valve open? Are the pressure regulators properly set?
The primary regulator on the tank should be between 100 - 110psi
The secondary regulator (on or near the syrup pump board) should be set to 60psi
Pro Tip: CO2 tanks should be stored in the coolest part of your establishment, preferably at 70 degrees, and securely fastened in the upright position.

Temperature
If your fountain selections are warm, adding ice to a glass before serving it isn't a solution! If you're experiencing fluctuating temps of your soda, try flushing the lines at the start of each day. Ensure your drinks are at 40• F or below for optimal serving. Next, ensure your ice bin is at least a third of the way full and in contact with the cold plate. Clean and drain your ice bins every single night.
Pro Tip: Consider where your syrup rack is located in the back of the house. Remove it from any heat source or direct sunlight.


Taste
If your product doesn't taste right, determine first if it's a single flavor or every beverage on the machine. If it's a single valve, check the quantity of the bag-in-box (BIB) and its shelf life. Clean that particular line and nozzles. If the taste is off across the entire machine, check the water filtration cartridge for replacement before cleaning and flushing each line. If something still isn't right, be sure to check the quality of ice to see if that is the culprit.
Pro Tip: Disconnect the syrup lines from the BIB units, shake out any residual liquid, and soak the connectors in sanitizer solution as part of your weekly task list.

Syrup
As someone accustomed to pouring fountain beverages often, you can likely spot an inferior glass of pop a mile away without even tasting it. Syrup should be less than 75 days from manufacturing date or best-by date listed on BIB units. Replace empty boxes quickly, ensuring the correct line connection each and every time.
Pro Tip: Establish a shelving system for all syrups on your BIB rack that's consistent in your location. If you have Pepsi in the upper left-hand corner for example, always replace it in the same spot to prevent mix-ups when staff members are replacing empty syrups on the fly.

Sanitation
The priority of sanitation in the food and beverage industry is second to none. The standards you have for cleanliness and order in your establishment impact your fountain system, too. The cleaner the better, always. Clean your nozzles and diffusers daily. Flush drains with warm (never boiling!) water. Clean your ice chutes, bins, and drip pans daily. Make sure your glassware is clean and stored appropriately.
Pro Tip: Create an all-encompassing cleaning and sanitizing manual or procedural handbook for your business that lists daily, weekly, and monthly priorities and train all staff on its importance.

Call Bernick's for Backup

Soda fountain maintenance can seem like a science of its own. Being proactive and consistent with its operation ensures your beverages meet the needs of you customers time after time. The above graphic serves as a reminder that we're always just a phone call away—800-289-5558—just access the branded sticker on your equipment for details. We've got your back!