The way consumers have access to their favorite food and beverage brands has changed. The implications from the current pandemic have forced the hand of nearly all establishments serving people, whether dine-in, delivery, or curbside to go. While innovation is usually a driving force in this particular beverage category, the innovation that's affecting fountain beverages is tied to ensuring product safety and integrity as well as promoting health.
Soda Continues to Grow + Evolve
Pepsi Cola itself has been around for more than a century. Developed by a pharmacist in 1898, it's undergone countless changes and seen just about everything change in the name of trend and innovation. Soda fountains have too, as they originated near the same time, and also spent early days of inception stationed at pharmacies. In the most simple of terms, things have changed.
But that's the beautiful thing. History can be improved upon. Integrity can be maintained. Brands can be better than ever, never wavering from the foundations on which they were built. What started as a social aspect of soda fountains in drug stores and apothecaries has morphed into the engaging, refreshing aspect soft drinks still offer people. Pepsi began in bottles so as not to compete directly with its competitor all those decades ago, and it seems the time to take that back is now.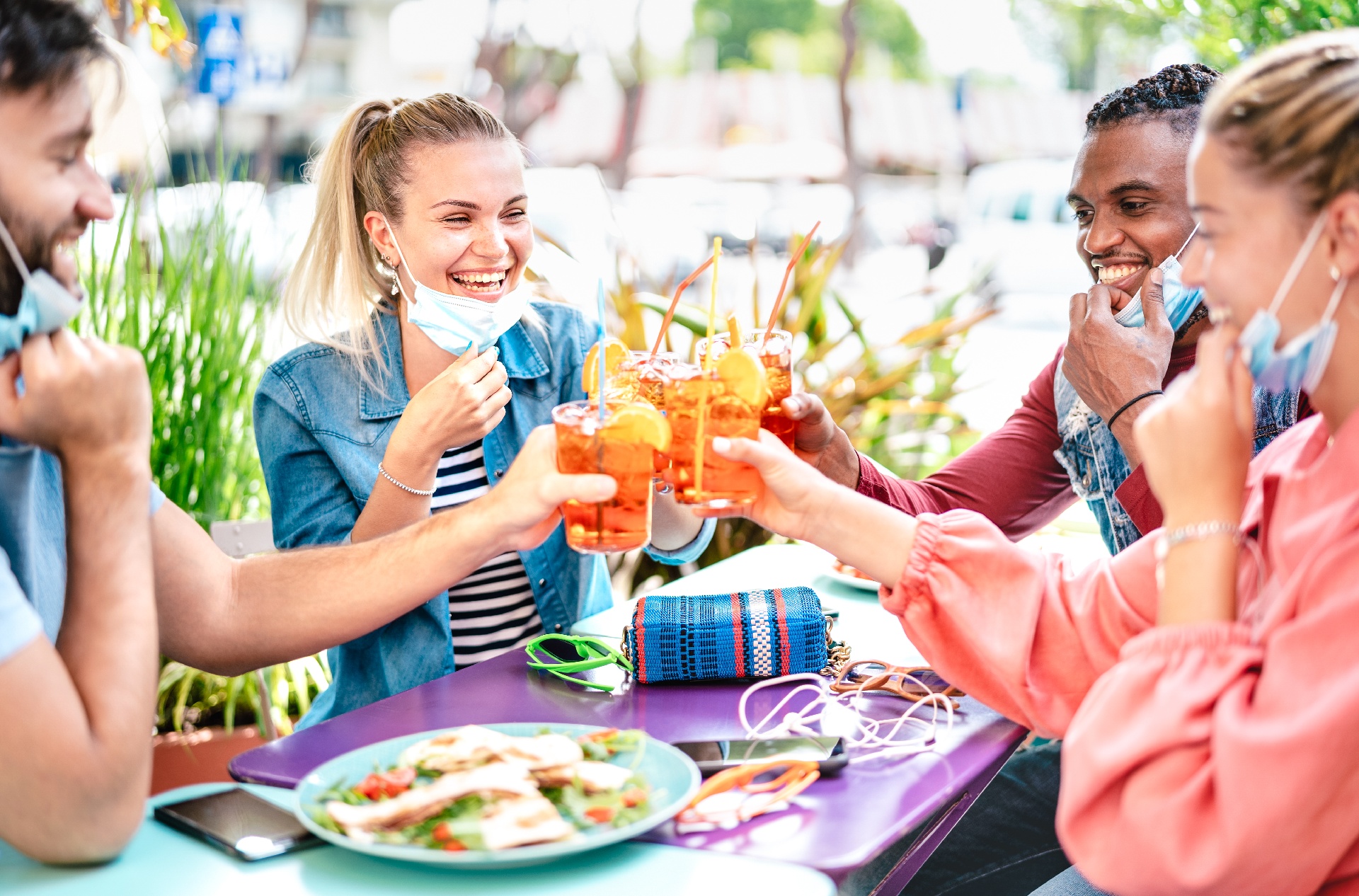 Smarter, Safer Equipment
For years, industry advancements delivered the standard soda fountains that put the whole "soda jerk" phenomenon back into the hands of people. Originally thought to have been created post-prohibition, soda fountains gave people somewhere to go, and something to drink when they got there. Soda jerks, or the men who poured the sodas, were somewhat celebrities. As that trend began to wane, the demand for soda did not.
It's a User Experience-Driven World
The Spire fountain machine from Pepsi has been compared to the iPhone. Now there's a cultural reference that's highly recognizable. More and more, people want options. They want to be in control of nearly every aspect of their day-to-day lives, and yesterday's technology and options are just that—yesterday's. The Spire fountain technology cracks the world of customization and unique user experiences back open. Research from the past few years shows nearly half of Americans drink soda on a daily basis.
The Pepsi Spire
The Spire isn't your typical soda fountain where you select Pepsi, Diet Pepsi, Sierra Mist, or Mug Root Beer. It's an experience. Just as the craft beer industry continues to explode with its own advancements, the whole idea of mixology comes into play in a way to get more bang for your buck. It's not just for hard alcohol and cocktails anymore.
Pepsi's Spire website has its own "inspired creations" page that offers fans inspiration for their customized beverages. They meld fountain technology with traditional soda by bringing options of flavor shots ranging from fruity to sweet. Some flavor combos offered include:
Orchard Blush: Manzanita Sol with a shot each of vanilla and strawberry
Midnight Fog: Pepsi combined with both vanilla and raspberry flavor shots
Pink Sierra Mist: Sierra Mist with cherry for the iconic flavor of a Shirley Temple
Sun Blossom: Brisk Iced Green Tea Juicy Peach hit with a triple shot of lemon, peach, and cherry
With this particular soda fountain innovation, the flavor options are endless; there are over 1,000 beverage combinations possible and that's what people want. And it so happens to come in one sleek, beautiful machine. The future of soda and the fountains from which they're distributed will undoubtedly continue to change, driving engagement and loyalty.
Aside from soda, what's new on tap?
Non-carbonated beverage growth in the categories of juices, teas, cold-brew coffee, sparkling or enhanced water continues to spike as well as any beverage that has "craft" properties to it, like reduced or real sugar content, natural ingredients, and unusual flavors.
The Pandemic Priority: Health
In a recent publication from Food Ingredients 1st, taste and nutrition company Kerry reported, consumers gravitate towards better-for-you products, quoting, "Before the pandemic, we saw consumers gravitating to added function benefits in everyday food and beverages as a way to manage their health priorities proactively," Sian Cunningham, senior marketing insights specialist at Kerry North America. "Throughout COVID-19, prevention and wellness remain top of mind for consumers, and we've seen heightened demand for functional products, especially for immune health, stress and mood management and digestive health."
While the shifting trend for consumers regarding food and beverage the past few years has supported health as an initiative, the current landscape of the world is pushing that topic even further. In a recent article from Dairy Reporter, it credited ingredients and solutions company ADM for identifying six emerging behavior changes that will power innovation and growth through the months ahead. The article said, "Consumers' attitudes, priorities and behaviors are shifting significantly,"​ said Ana Ferrell, VP of marketing at ADM. "This evolution is providing a unique opportunity for forward-looking food and beverage companies to bring a suite of trailblazing new products to market."​
Recent ADM OutsideVoice research shows 77% of consumers intend to make more attempts to stay healthy in the future. Food and beverage manufacturers who successfully balance consumer health concerns with affordability are most likely to win with consumers. ADM said the six behavioral shifts will create opportunities for food and beverage manufacturers to gain market share in an increasingly uncertain business environment. The shifts include:
Increased focus on gut health and immune function
Plant-based becomes mainstream
New perspectives on weight management and metabolic health
Finding balance: self care, emotional wellbeing, and nutrition
Personal nutrition
Shifts in shopping value
To read the rest of the ADM article, click here.
If you'd like in on this evolving market, let us know. We'd be happy to show you your endless options—including how to prioritize cleanliness, product integrity, and consumer health.
Author's Note: This article was originally published in July 2016. It has been updated to reflect new information and innovations.