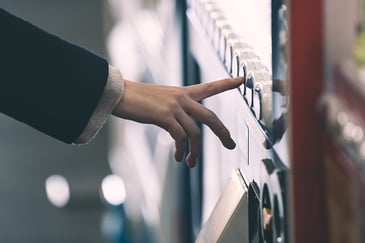 Vending has changed over the years. It's no longer a one-size-fits-all situation. With the growing demand of health-conscious people who want plenty of delicious options to eat, we have made the possibilities for your micro market endless at Bernick's.
With these limitless options, we have ventured into new territory for vending. And in doing so, our team has found pleasure in a few spectacular options. We'd like to share with you some of our favorite snacks and meals that you can enjoy too in your vending machine or micro market. Below you can read about our morning, noon, and night delights.

What Gets Us Through the Morning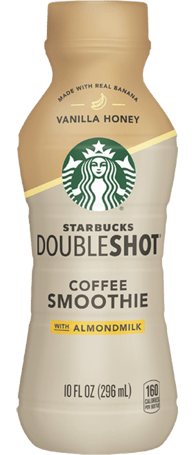 Sometimes getting up is no easy task, even for us. But it's a reminder that we're all human and go through similar challenges, especially on Mondays. To help you (and us) cope with the early rise, we've found these products are just what you need.
Starbucks Coffee
Coffee is a lifeline for some of us, and it's not necessarily a bad thing. Good coffee can bring a smile to your face. Starbucks does just that for our team in the morning. With flavors ranging across different coffee favorites like mochas, these make for a versatile assortment to choose from. One flavor that made our list as a healthy alternative is their Starbucks Doubleshot® Coffee Smoothie – Vanilla Honey.
EATS: Power Pack
With micro markets and Bernick's passion to provide customized options, you can now get something more than just a candy bar for breakfast when you're already running late to work. Our team developed a new brand to provide you with food that focuses on quality and is better for you. The result: Enjoyable and Tasty Selections (EATS).
The EATS: Power Pack is a solid mixture of hardboiled eggs, fruit, cheese, peanut butter, and snackable bread to provide an on-the-go breakfast when times are tight but we're not willing to cut corners on healthy food.
Noon Means Lunchtime
Lunchtime is an important meal to not overlook. When it comes to lunch breaks, you may not have enough time or finances to go out every day. Instead, it may be more suitable to grab something from a micro market. Bernick's has fallen in love with one of our signature EATS sandwiches provided in micro markets, along with a Bubly Sparkling Water to go with it.
EATS: Napa Valley Sub
The EATS: Napa Valley Sub is such a great sandwich. It has a smaller portion of sodium and other factors compared to some other options. This can be a sound lunchtime meal if you're looking for a healthier option. With a great mixture of turkey and assorted vegetables served fresh for your tasting, our team at Bernick's highly recommends this sub for your next lunch break.
Bubly Sparkling Water
Bubly Sparkling Water is an excellent option if you're looking to get a zero-calorie drink. Over and over again, Bernick's has heard how much our team loves Bubly as one of their go-to beverages. And their new 2019 flavors like blackberry and peach are a big hit... we can't get enough.


For the Night Owl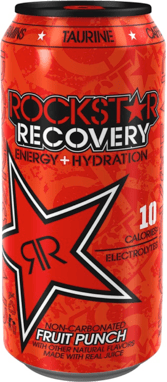 Do you ever crave a late-night snack? We do. And our team usually needs an extra jolt of energy too around this time. Nature Valley Bars and Rockstar Energy Drinks are perfect snacks for all of you night owls working the late shift.
Nature Valley Bars
Nature Valley Bars are a great source of nutrients. With flavors ranging from Salted Caramel Nut to Coconut Almond, these bars provide a burst of flavor. And if you're looking for a healthy alternative late in the evening, Nature Valley Bars are your answer.
Rockstar Energy Drink
Rockstar Energy Drink is made for people who lead active lifestyles. Whether you're an athlete or yes, even a rock star, this energy drink is great for the late shift. With options in over 20 delicious flavors, we can't get enough of Rockstar to keep us going through the night - and workday, too.


Vending with Bernick's
We understand how much of a difference your meals at work can make on your overall health and happiness. Our team at Bernick's prides ourselves in giving you a custom and delightful experience in vending to improve company culture and morale. That way you can focus on the important thing: your business.