This time of year, everyone is all about making lists. Holiday lists, gift lists, New Year's resolution lists, shopping lists, recipes lists, to-do lists, cold weather lists … the list (literally) goes on and on. Here at Bernick's, we're busy making lists too – the kind of lists that have beer on them! If you've yet to draft your what-should-I-serve-at-my-after-holiday-party, or what-to-get-my-brother-in-law-for-his-birthday, this list is for you!
(Enjoy responsibly!)

Rosé All Day (+ Year)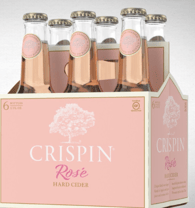 The key to beverage success is in innovation – and finding new ways to appeal to consumers. Hard cider took an obvious look around in 2017 and saw one tiny word amongst all the trends: Rosé. Sales of Rosé-based wine was up 53 percent this year, and the hard cider brands want in.
Expected on shelves in time to ring in 2018 is Crispin Rosé, which combines apple, pear, rose hips, and hibiscus flavors for a pretty pink drink. Crispin, available in the second week of December, will be in good company with its newest release as brands Angry Orchard and Strongbow will also get in on the pink push, expect Rosé iterations from both labels in the early new year.


Henry's Still Hitting It … Hardish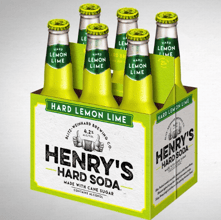 Hard soda is about both alternative and nostalgia, something today's consumer very much is interested in. Henry's Hard Soda leads the category in volume, velocity, and distribution, and its launch a new lemon-lime flavor speaks to that number one brand spot - available by mid-December. Fan favorite grape will also become available in 16oz. cans in the New Year.
The Henry's brand isn't done innovating as its hard sparkling water continues to evolve in both flavor and packaging, undergoing a makeover in 2018 in an effort to win over more of the hard seltzer category. The brand is moving to slim cans and adding a third flavor – kiwi strawberry – to package with lemon lime and passion fruit in a variety 12 pack, as Josh Wexelbaum, MillerCoors marketing director for Henry's Hard Sparkling said, citing Nielsen data, "The greatest heat in this category are variety packs, velocity is faster than typical six-packs. Consumers coming into the space are still sampling and trying to figure out what they like."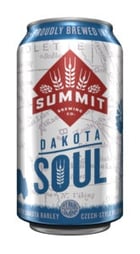 Summit's Got Soul
What do you get when you brew a Czech-style pilsner with North Dakota barley … in St. Paul? You get Soul – Dakota Soul from Summit Brewing Co. The barley has close connection to Summit founder Mark Stutrud, and is grown by his cousins. The brew contains hints of biscuit, honey, and graham crackers. It will be available year-round in both cans and bottles beginning in January.


Lower Carbs, Same Amount of Fiesta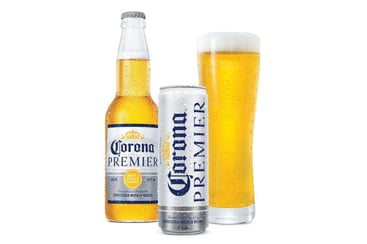 Corona is adding to its portfolio with Premier, a lower cal and carb bottled beer hitting shelves March 1st – plenty of time yet to coincide with New Year's resolutions. The lightened up lager hopes to "appeal to beer drinkers looking to make healthier choices."
How does Premier differ from Corona Light and Corona Extra?
Corona Extra, per 12oz: 148 calories, 14g. carbs, 4.5% ABV
Corona Light, per 12oz: 99 calories, 5g. carbs, 4.1% ABV
Corona Premier, per 12oz: 90 calories, 2.6g. carbs, 4% ABV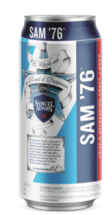 Samuel Adams Makes History
After one year, 60 iterations, and endless combinations of 12 different hops, Sam '76 is ready for fans. The folks at Samuel Adams developed a concept for a brand new beer – one of 60 different styles they brew – that's both slightly fruity like a typical ale, and smooth like a lager, which Sam '76 is being ultimately promoted as. Its profile includes four malt varieties and five different hops, yet comes in at just 4.7% ABV, which makes it a very sessionable beer. Ring in the New Year with the new Sam '76 as it will be on shelves January 1st.


2018 looks to be a year full of innovation from some of the biggest labels - be sure to ask your Bernick's rep for more details on the new releases consumers can't wait to get their hands on!