As temperatures plummet and days get shorter, people's natural tendency is to go into "cold weather" mode. People are drawn to comfort foods like hearty soup, calorie-laden pastas, and warm, comforting meals. But what do you serve alongside these winter meals? We have a list of this winter's best seasonal beer for you so when you change your menu's seasonality, you can be sure to update your beer list, too.
Seasonal Beers Have a Calendar all Their Own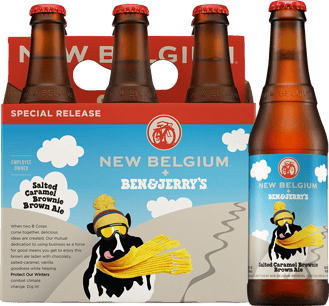 If you're thinking you just switched from shandys and fruit-infused beer from summer to fall's lineup of seasonal beer, you're right. And now it's time to transition again. It's no different than seeing Halloween candy at discount stores right after the back-to-school supplies go on clearance. People are always looking for and expecting what's next, and brewers usually are fermenting and brewing their winter seasonals months before the first snowfall. Al Marzi, chief of brewing operations at Harpoon Brewery said, "People are always anticipating the next one. Seasonals are like that." Come January 1, sales of winter seasonals "drop like clockwork," Marzi continued. The time to get winter on your taps is now.
Is there a difference between fall and winter beer? Yes. And, no. "Winter" beer isn't an official beer style, like an ale or lager is. There aren't specific characteristics that winter seasonals have in order to meet the classification. Usually time of release, in this case winter, and the name of the brew or label style is what lends the particular beer to be a winter seasonal. It's common for breweries to release beers that are heavier and darker to accommodate the consumer's desire and changing palettes as dictated by the onset of winter. Brown ales brewed with chocolate and coffee conjures up flavors reminiscent of the season. Warm. Comforting. Fall seasonals include red ales that are heartier, but hoppier. Both seasons use a variety of spices to make the brews unique.
Bernick's Winter Seasonal Favorites
It's like Christmas in October! It's always fun for us to see which of the season's beers are most popular, while forecasting what the same season next year will bring. In 2014, these brews were the most popular of our winter seasonals:
1. Sugar Shack Maple Stout – Third Street Brewhouse
A truly unique brew enhanced with maple syrup harvested at the Saint John's Abbey Arboretum and Forest.
2. Snowdrift Vanilla Porter – Leinenkugel's
A fuller-bodied brew with hints of cocoa, coffee, and caramel brought out by roasted malts and aged on real vanilla.
3. Accumulation White IPA – New Belgium Brewing
A direct revolt longstanding tradition of brewing dark beers for winter, has plenty of new hop varietals and a bit of wheat.
4. Winter Ale – Summit
Nutty, roasted malt flavor with hints of coffee, caramel, cocoa, and a dash of hop spice.
5. Winter Lager – Sam Adams
Bold and rich, with a touch of holiday spice.
6. Christmas Ale – Great Lakes Brewing
Fresh honey, cinnamon, and ginger flavors.
7. Snowstorm 2014 Grand Cru – Schell's
Coriander, sweet orange and lemon peel, as well as bitter orange and little bit of Turbinado sugar.
Cool story about Schell's – Beginning in 1994 as an opportunity for Schell's brewmasters to experiment with different styles of beer, a new Snowstorm is created each year. "Every brew is as unique and varied as a Midwestern snowstorm," claims Schell's President, Ted Marti. Over the past twenty years, the highly anticipated series has developed into one of the brewery's most popular seasonal offerings.
8. Winter White – Bell's Brewing Co.
Blends barley and wheat malts yielding a mixture of clove and fruity aromas, all without the use of any spices.

Why You Should Pour Winter Seasonals
It's what the people want! That's what changing your keg lines and bottle offerings is about. Staying current with craft beer trends and using the breweries' buzz of seasonal releases to your advantage will keep your customers happy. Consider offering pairings on your food menu, suggesting entrees to pair with a seasonal beer.
And what are we excited for this winter? Plenty. Schell's 2015 Snowstorm, Sugar Shack, and Leinie's Big Butt Doppelbock to name a few. But we have our eye (and sweet tooth) on New Belgium's Ben and Jerry's Salted Caramel Brownie Brown Ale. The collaboration will also offer the same flavor in a pint of ice cream, and there's some philanthropy involved. Go read more about it here.
It's a good season to be in the beer business. Of course, every season is a good season to be in the beer business! Let us know if you want to talk winter seasonals. You know we'd love to.