Excellent service is just the first quality you look for in a great distributor. But, excellent service on its own won't help you grow your business and profits, especially if that service is provided by a staff that isn't familiar with the industry or your needs. You need service to come from on-staff experts who provide quality advice and consultation for your business and truly acts as your partner.

Industry Experience & Expertise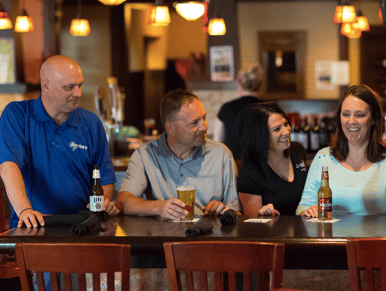 The on-staff experts you get in a great distributor have years or even decades of industry experience. They don't just understand how to create and supply shipping manifestos, but can actually offer consultation on how to maximize savings when you receive shipped goods. These savings come in various ways including:
Maximizing your delivery schedule - On-staff experts are familiar with the industry and will provide advice about

how to combine deliveries

in a way that will minimize the total number of deliveries while still keeping your shelves stocked at all times.


Identifying product trends - Expert staffers see industry numbers for multiple businesses in an area and can recommend products that are selling well and steer you away from products that currently have weak sales.


Advising on seasonal trends - Experience also permits staff to offer consultation on seasonal products. After years in the industry, on-staff experts intrinsically know which products see an uptick in sales during certain seasons. When you partner with a truly great distributor, you gain the benefit of this advice for your business.

Problem Solving & Resourcefulness
Industry experience doesn't just allow staff experts to provide high-quality consultation for your business, it also makes them an ideal source for problem-solving. If the problem is one of supply, you can expect that experts have experienced the problem before and can provide a good and fair solution in a timely and efficient manner. For example, if a shelf collapses in one of your industrial refrigerators, destroying a couple hundred cans of products, an expert, familiar with this type of problem, can promptly arrange repairs and cleaning for the refrigerator and replacement products, to help keep you from losing business.
Staff experts are also a resource you can use even when you aren't facing supply problems. From staffing to advertising to repair, experienced staff members have seen every type of problem over the year and have contacts and resources that can help you, even if your problem isn't directly related to services that the distributor usually offers.

Customized, Personalized Service for Your Business
Another major advantage of working with expert staff is that they are better able to customize services specifically to your business. Having worked with many other businesses over the year, staff experts are able to identify what makes your business unique and in what way it is similar to other businesses. This allows you to call on those experts to help you build a business plan that utilizes techniques that were successful with similar businesses while avoiding techniques that proved unsuccessful in the past. And, for the features of your business that make it unique, you are working with a partner that can offer advice and suggestions that are backed by years of experience.
A distributor that doesn't have experts on staff simply can't offer service customized to your specific business needs. And, while generic service should keep you in business, it won't help you grow your business, your profits, or your community presence. A truly great distributor benefits from your growth as much as you do and will offer services designed to help your business expand. And, you know that you can trust the advice and services coming from your distributor because it is coming from expert staff members that have years of experience on their resume.