As a bar and restaurant owner or manager, we know you have several different choices of partners and distributors for your business. You have soda suppliers, beer distributors, paper distributors, snack distributors… the list can go on and on, depending on your type of business.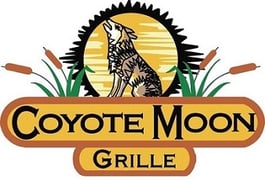 Coyote Moon Grille is a Bar and Restaurant located in St. Cloud, MN and was established over 10 years ago. Located inside Territory Golf Club east of town, Coyote Moon also hosts and caters for special events and banquets. Coyote Moon Grille owners, Mike and Marlene Dols, are no strangers to the restaurant industry. In fact, the Dolses worked with a different supplier for over 30 years.
When they found their needs weren't being met, one of our reps was there when they needed a distributor change. Hear it from Mike and Marlene:
Dolsie's Lunch Box Grille is a local café in the heart of downtown St. Cloud, MN on the busy bustling St. Germain Street. Pam and Paul Dols both grew up in the restaurant industry. Although they too were working with a supplier competitor, they were impressed by what Bernick's could offer them, and the support they received in the partnership with us. They valued our family-owned culture and appreciated the benefits we allowed them. Listen as Pam and Paul explain why they work with Bernick's for their soda fountain:
We feel very fortunate to work with each and every customer we have. Many of those customers work with us in an 'all in one' distributor partnership; from soda to suds, and snacks to straws - we're their one stop partner for anything they need.
We are proud to be a strong, reliable partner for the businesses in our communities. At Bernick's, we're thrilled when we receive positive feedback from our clients. We love knowing that our team is relied on, trusted, and commended for excellent service and commitment to meeting their business needs.