Maybe your bar or restaurant establishment is open or perhaps you're preparing to re-open in light of restrictions brought on by COVID-19. Never has there been this level of priority placed on food safety and presentation including employee, product, premise, and cleaning protocols. Are you struggling to know where and what to start? Hopefully this information informs you and reassures you that you're making the best decisions and following best practices in safety.
FDA's Best Practices for Re-opening
Per the U.S. Food & Drug Administration website:
"FDA is providing a food safety re-opening checklist for previously closed retail food establishments or those that have been open with limited service related to the COVID-19 pandemic. This checklist addresses key food safety practices for retail food establishments to consider when re-opening and restarting operations. This is not a comprehensive list. We encourage retail food establishments to partner with local regulatory/health authorities to discuss the specific requirements for their retail food establishment prior to re-opening."
The list includes:
Facility Operations
Water, Plumbing, and Ice
Food Contact & Non-Food Contact Surfaces (Clean, Disinfect, Sanitize)
Food Temperature Control
Product Inspection, Rotation
Warewashing Equipment
Handwashing Stations
Employee Health/Screening
Social Distancing
To read the FDA list in its entirety, visit the website.
Managing Fountain Beverages Safely
At Bernick's, we're always committed to customer satisfaction and product excellence. Helping our customers offer the very best products starts with top equipment, primed and ready to deliver the best consumer experience. We support a lot of fountains across our territories, and here's a summary of some of the most frequently asked questions surrounding fountain technology and service.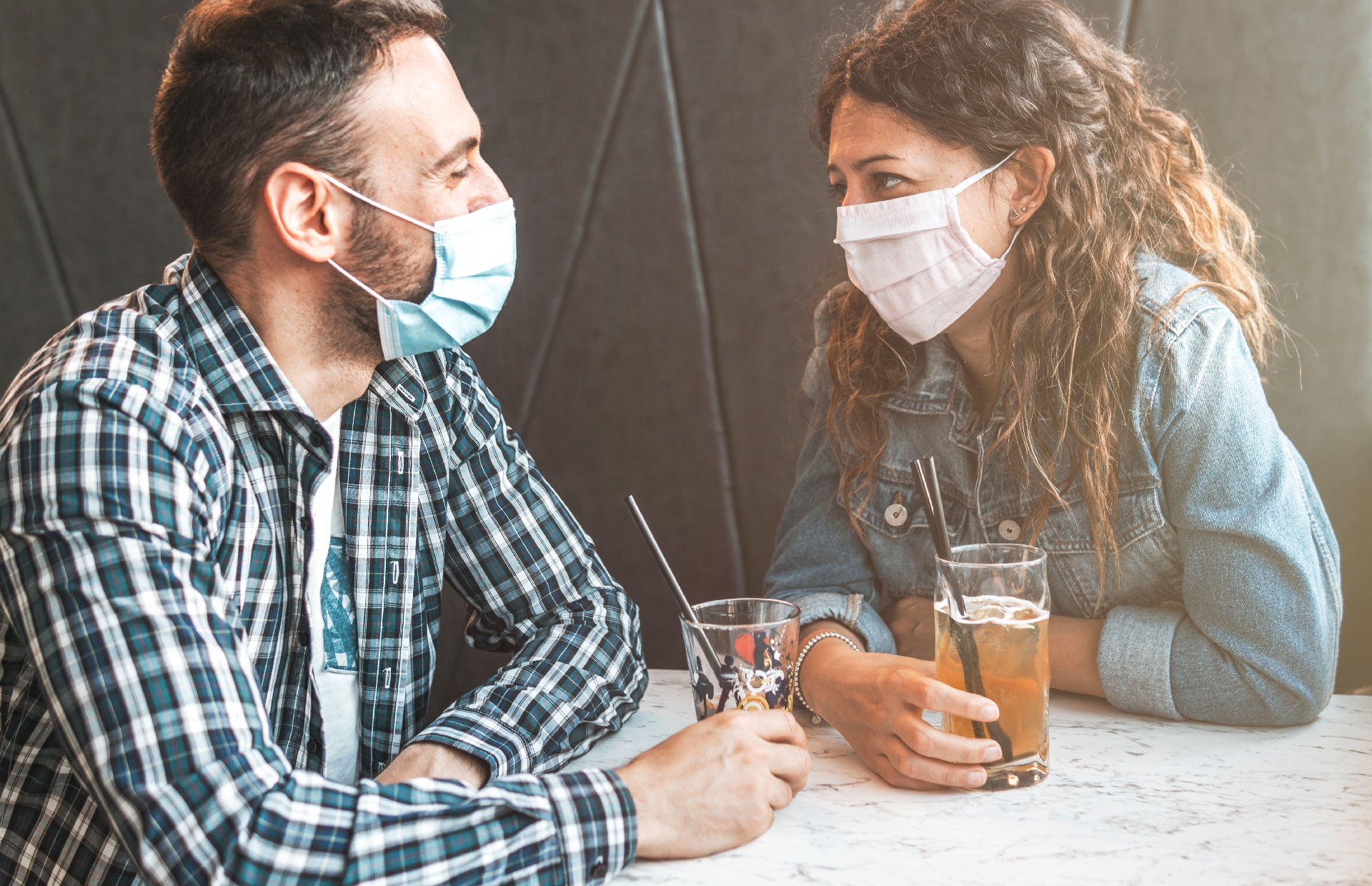 Q: What Does the Care and Maintenance of a Soda Fountain Dispenser Look Like?
We'll show you how to clean your equipment, rotate product, and handle the most basic troubleshooting. Bernick's will provide regular service to ensure proper cleaning and maintenance, should your system need it. And correct ratio of syrup to carbonation will be confirmed. Long story short, that's what we're here for.
Q: What Happens if Certain Fountain Beverages Aren't Being Sold or Consumed—or if Customers are Wary of Self-Serve?
Everything is fluid (pun intended). Together, we'll determine the brands and styles your system is serving, and how well. Perhaps you have a few lines dedicated to non-soda that just aren't moving as quickly as the soda counterparts.
In soda fountains, space is a premium; there is a finite number of spaces to feature beverages. You want to enjoy knowing that what your machine offers is what people are looking for the most. The same is true on the flip side. If your customers are asking for products you're not featuring on your fountain, we want to know that, too.
If your customers are unsure if using a self-serve fountain is encouraged or safe, consider how you can alleviate their concern or remove it completely. Signage and prompts that alert users to what's changed with your fountain is especially helpful as is offering alternative choices in beverage. Products that are ready-to-drink and single serve offer the same great brands in a more convenient manner, at least for the (unusual!) time being.
Q: Do I Have to Manage the Inventory of Supplies and Components for my Fountain Machine Now?
While you're the one who sees the stream of operation on a daily basis in your business or c-store, you and your team will see the areas of need across all lines of business. If you're low on cups or straws, you'll notice that and attend to the need. On our end, we'll make sure you have enough inventory for traffic as well as discuss scheduling for restocking products with your sales rep.
Our team is following strict guidelines for social distancing while safely delivering products to our customers. We've enhanced cleanliness and monitor all employees' health. It's safe to receive your fountain inventory supplies from Bernick's.
Q: I Don't Know What to Offer My Customers; Do You Have Input?
We do. We know a thing or two about fountain soda and how to appeal to a wide range of patrons. Taste, preference, trends, and variety are things we continue monitoring, and keeping a pulse on consumer trends and choices. Did you know you could offer specialty beverages on fountain? Or even sparkling water? The world of fountain beverages has extended beyond the basics to offer every discerning taste and unique palate exactly what it desires.
Q: Do I Need to Decide Between Post-Mix and Pre-Mix Dispensers?
We'll help you by making the best recommendation based on your business or building. If you're not sure what this question means, post-mix dispensers have syrup pumps, carbonator, and a CO2 tank. These types of fountain dispensers are typically used in restaurants, bars, hotels, and convenience stores. The soda or beverages in pre-mix setups come premixed and ready to drink in five-gallon tanks. The system still includes a dispenser and CO2 tank, and work well for events like school carnivals or fundraisers.