Taking proper care of your fountain machine and other food service equipment has likely never been the favorite task of anyone working in the industry. Yet its importance has always been communicated and adhered to in order to operate a safe, healthy business. As the food and beverage service industry continues to adjust and adhere to new practices relating to COVID-19, the importance of re-establishing a proper cleaning and maintenance routine for equipment has never been more crucial.
Best Practices for Retail Food Stores, Restaurants, and Food Pick-up/Delivery Services During the Covid-19 Pandemic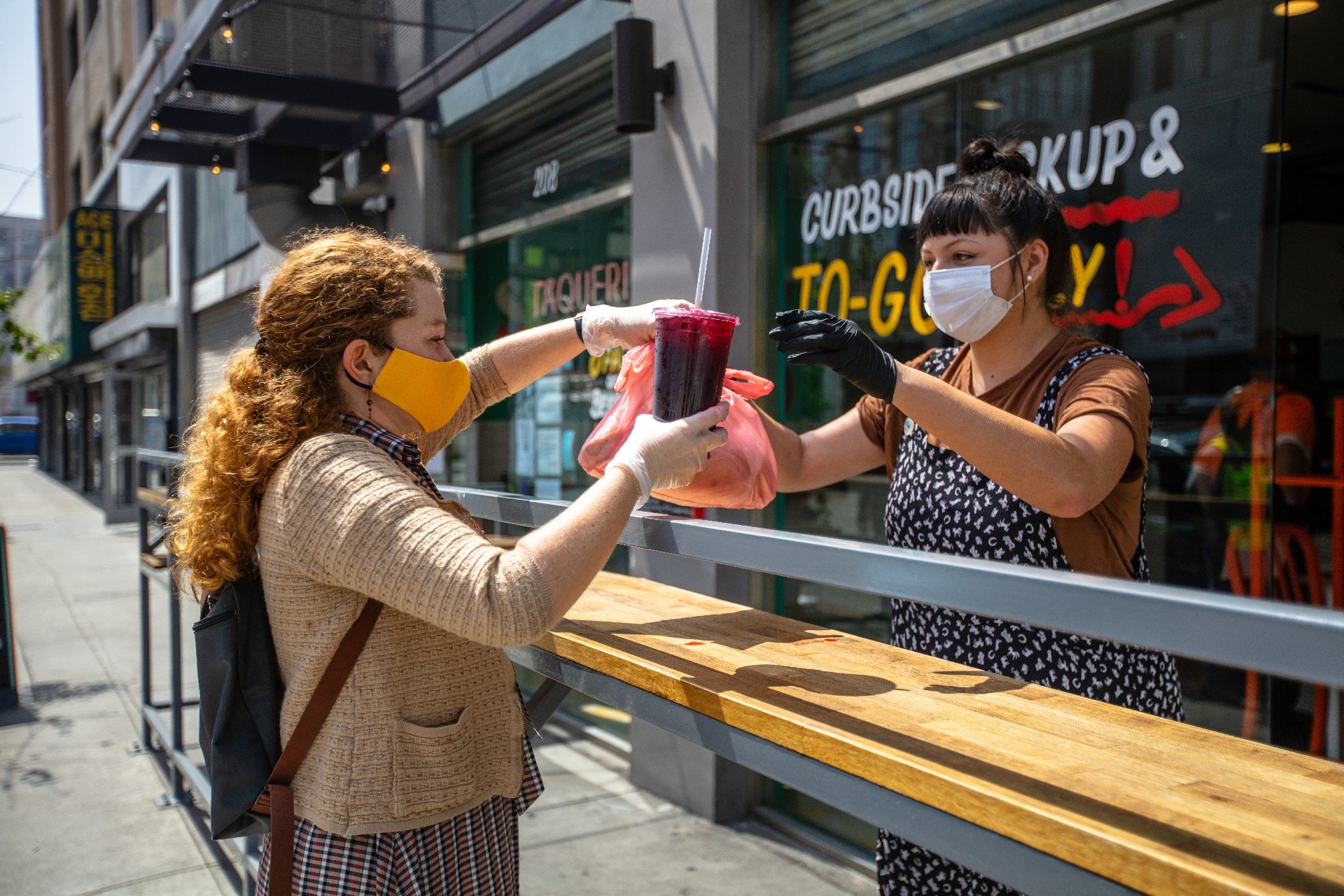 The U.S. Food and Drug Administration (FDA) continually releases critical information pertaining to our industry. Its current best practices includes four pillars of key considerations including:
For complete access to resources related to the FDA, see its Food Safety and the Coronavirus Disease 2019 page.
How to Clean Your Fountain Machine
The regular cleaning of your fountain drink machine, its surface, and its components can be done by you and your staff. There are a variety of ways you can ensure your machine is in tip-top condition at all times.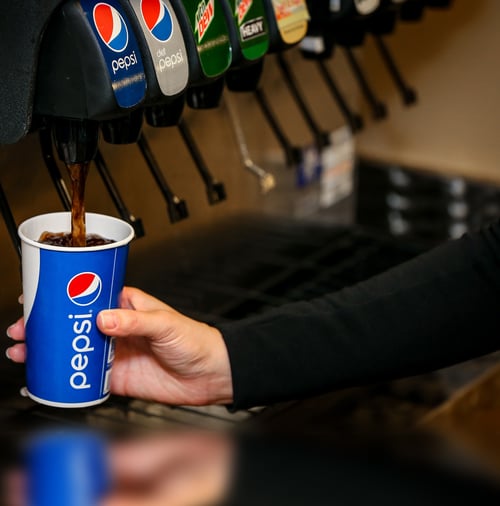 1. Outside Surfaces
When your cleaning staff or employees are tidying up your space, make sure they wipe down the outside of your fountain machine with a clean, damp cloth. This should be done regularly, daily. This will help keep your fountain machine clean, sanitary, and safe for customers to access.
2. Drain Areas
During your regularly scheduled cleaning throughout the day, make sure to pour hot water down the fountain machine drain. This will keep things fresh and clean and make sure nothing is blocking your drain. Although you can use a mild bleach solution periodically to eliminate any odor, you should never use a drain cleaner.
3. Nozzles
When cleaning your fountain machine nozzles, make sure no chemicals are used. To maintain a tidy soda fountain machine, these should also be cleaned daily. Remove and dismantle the nozzles and soak them in hot water. When we provide initial fountain drink machine setup, we always leave a spare set of nozzles and a cleaning brush with our customers. Use this brush to loosen any syrup that might build up.
4. Bar Gun
Don't forget this part of the machine! Twist off the nozzle of the bar gun and clean all its components. You can submerge the gun for up to 30 seconds in hot water, and then simply wipe it clean with a cloth.
5. Connectors
Last but not least, clean your connectors. Submerge them in hot water and wipe them clean—it's that easy.
Regular cleaning of your soda fountain machine has always been a must. But now, it comes with incredibly heightened responsibility. By taking the time to properly clean the items noted above, you can ensure your fountain machine is working its best and you can prevent any potential issues of contamination or being on the receiving end of violations from inspections.
Preventative, Proactive Maintenance
When you partner with us for distribution, preventative fountain machine maintenance is always done by the experts on our team well-versed in your system. Our Service Technicians are scheduled to visit each fountain machine account on a regular basis to perform a variety of preventative maintenance actions and ensure that your fountain machine is meeting your needs.
Soda Fountain Troubleshooting
Trouble shooting any issues that arise with your fountain machine can be done by the customer. There are a few different, common issues that can often be corrected without the need of a Bernick's technician.
No Pop or Flat Pop: Check your CO2 levels, and be sure the valve is open. Check the gauges to be sure there is adequate pressure and that there is still CO2 left in the cylinder.


No Syrup, Just Water Coming Out: Check to see that there is still syrup in the box. If it is empty, this will need replacement.
Proper fountain machine care will keep your machine in peak condition. This means regular cleanings and maintenance. However, if you ever run into a problem that you can't handle, help from a Bernick's expert is only a phone call away.
24-Hour Fountain Machine Service, At Your Service
With the help of Bernick's experts and a routine cleaning schedule at your establishment, your fountain drink machine can not only be a great option for your visitors, but a great experience (and business asset) for you, your staff, and your company.
If you're unable to determine a fix for your fountain machine or its equipment, that's okay! Our expert technicians are available 24 hours a day for assistance and maintenance. Our goal is to arrive within 4 hours of your call on weekdays, and we do our best to stick to that. Because of varied needs and issues, service call responses can vary during weekends. We work hard to provide our customers with the latest equipment and the best-trained team members to service your machines.
Editor's Note: This post was originally published in June, 2016 and has been updated for freshness, accuracy, and comprehensiveness.