You're the type of person who is always looking for areas of improvement. We get it, we're like that too. And one upgrade you may have considered is adding a vending machine to your building, whether it's a business, a public space, or a residence.

But before diving in, you want to make sure you're armed with the right information when making decisions about your vending solutions. You may be asking yourself, "How much does a soda vending machine cost?" or "Is it easy to get set up with a customized vending machine?"
Look no further. At Bernick's, we love to partner with companies and places in our community looking for vending solutions to offer their residents, employees, clients, and guests. We provide a truly customized vending experience regardless of location, size, or industry. And we're here to help you.
Our account team has put together this list of the most frequently asked questions about vending, so you can feel confident about your decision to start offering vending services.
1. How much does a vending machine cost to install?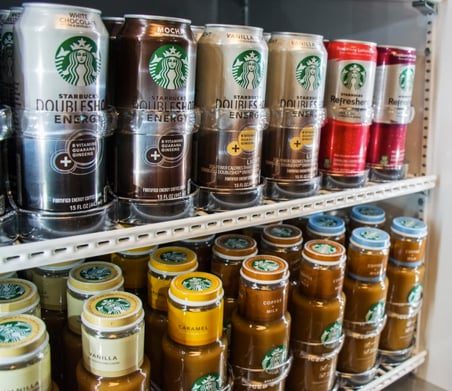 There is no cost to you. None. Yes, seriously!
We have a motto at Bernick's: "We don't sell to you. We partner with you." We believe firmly in building partnerships within our community, and that extends to our vending service as well. We'll take care of everything, as long as we can place our machines in high-traffic areas.
Keeping the cost of the soda machine at zero benefits employees and clients, and it allows Bernick's to sell our products. It's a win-win-win. There is no cost for installation, there are no service charges, and no fees for delivering the product. No cost. None. Zip. Period.
2. How many customers do I need to get a vending machine?
We offer this ballpark figure to our potential partners: 50 people in an office or building is a great starting point to consider offering vending onsite. But sometimes, even just 30-40 people can justify a soda machine. If you do have 50 or more, that could also mean a snack machine might be in order.
These numbers will ensure that there is enough demand to keep the products moving. And of course, they scale up as well. If your building population is in the hundreds, you definitely want to consider multiple machines in heavily trafficked locations or even a micro market.
3. What does Bernick's vending product portfolio look like?
Bernick's portfolio is extensive. No matter what your preferences are, we'll be able to put together a customized list of products that work for you. Everything is on the table, from classic soft drinks and snacks to teas, energy drinks, and better-for-you options. You do want to keep in mind that your product choices will affect the type of machines we install.
For example, are you interested in a traditional snack machine, or do you also need a cold food machine? Do you wish to offer employees or guests a full beverage setup featuring more than just carbonated soft drinks? If you want smaller cans, like Bubbl'r or bottles of enhanced water beverages, we want to know that. Since those types of beverages don't vend out of "normal" 10-select machines, a glass-front machine might better suit your needs.
4. How much space do I need to have a vending machine?
You probably need a little less space than you think. The typical vending machine is 72"H x 39"W x 33"D. You need to plan for some space to allow for plugging the machine in, opening the door to restock it, and allowing customers to comfortably survey their options and make purchases. But this can be accomplished in some very small spaces.
Since the machines are single units, we can also discuss layout options for installing more than one machine. We can be very flexible when it comes to space. You might actually already have a break or kitchen area which would be a perfect location. And with a touch of rearranging, you may find that you have plenty of room to install a machine or two and still give people space to relax and eat.
5. What kind of electrical hookup do you need to install a vending machine?
Our machines don't require anything special or tailored to vending. But you do need one dedicated outlet per vending machine.
Plus, our machines can be quite efficient. Some of our machines have energy-saving technology including LED lighting, digital compressor controls, and movement-activated features that shut off lights when not in use, saving you money on power costs.
6. Are there vending options for employees who want healthy products?
We carry an extensive product portfolio with endless snack and beverage options—and that includes better-for-you snack options and natural selections. Bernick's loves to stay on top of and ahead of trends, and we'll help you select products that will keep up with those trends.
We know that these healthier products in vending machines are increasing as an overall consumer trend. And some organizations have wellness committees on-site with their own goals and criteria for products offered at vending machines. Our account team works with all of our partners to make sure the vending selections align with their priorities.
7. Can I install a vending machine if my business is seasonal?
Absolutely! Here's what we do: if you know that certain parts of the year are slow, we'll place a hiatus on service and delivery. As long as the operational season moves enough volume, seasonal ups and downs in sales are just fine.
In some instances, however, it may make more sense to utilize Bernick's as a wholesale supplier versus a vending solution. Again, every scenario is different, and with Bernick's, you have options. For example, a hockey arena might have soda vending machines, but only offer canteen or concession items for purchase as wholesale in its busier months.
8. Will I be stuck with unsold vending machine inventory?
You don't have to worry about it if you don't want to. It's your choice to have "par level" stock (or periodic automatic replenishment) on hand, meaning you always have a certain amount of inventory per product on your premises. Alternatively, if you'd rather give your order to us directly and have us deliver it, we can do that too.
Your inventory solution, like everything else, will be customized to your needs. It will depend on how many people you have onsite each day and what your expected sales are.
Your account rep will also proactively reach out regularly to say, "Hey, do you need more Rockstar?" So you'll never have that moment of panic when you realize you're out of stock. We'll always be there for you, anticipating and supplying inventory.
So What's Next?
There's no such thing as one-size-fits-all when it comes to vending. Every building, business, space, and population is different. Bernick's doesn't see this as a problem. We see it as an opportunity to work with a new partner.
Your soda vending machine cost will always be zero. Plus, we'll work to bring a customized vending machine or two to match your unique business or building. That's our promise to you. Talk with a vending expert to get started today.