When is the last time you intentionally sought out a vending machine?

Gone are the days of soda and candy bars as the only options from a vending machine. Today, the classic vending options are still available but there are more choices, more customization, and more healthy options when it comes to the world of vending.
Vending Isn't For Everyone - But Food & Beverages Are!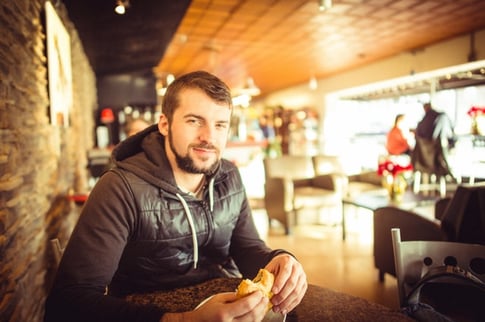 As I mentioned in our FAQ blog on vending, vending isn't a one-size-fits-all solution for everyone. That being said, at Bernick's we believe we have the customization that does apply to everyone looking for ways to bring snacks and beverages into their locations.
If you have a small office with a dozen or so employees you might not have the volume a soda or candy/snack machine offers. On the flip side, if you're a large company who employs 400 employees you know a standard soda and snack vending machine won't support the demand your people have like say, a micro market would.
That's what makes us different. Our ability to work with each of our partners to bring the most viable, effective solution to their buildings, companies, and offices. We simply begin asking those questions right away. What does your business or building look like? How many people come through your doors each day? What does your wishlist look like?

From there, we'll review options and get you the vending or food and beverage service solution that will work best.
Healthy & Vending Can Go Together
In a standard vending machine, you still have options for healthier items even if they aren't perishable. While cold food machines allow you to feature items like hummus snack packs, hard boiled eggs, or yogurt, you can still offer your patrons healthier alternatives. If you're unsure of what to offer, our account team will work with you to decide what to feature. And, if a month from now we need to make adjustments, we can do that. Together. Another aspect of working with Bernick's that makes your job a little easier. It's no secret that today's consumers are continually seeking out healthier alternatives at vending machines.
In food vending machines, there's a typical layout we follow. Brand favorites like Snickers, Cheetos, M&M's, and Doritos, etc. have their place in most machines. However, we can mix it up and feature Baked Lays, pretzels, Smartfood Popcorn, and Kind Bars. If you have a health committee or initiative at your company or building, we'll review the options together, and analyze user feedback. If you don't have such committees or programs in place but would like to push healthier options, we'll use promotions on the outside of the machine to gently encourage and highlight better choices at vending time.
The Bernick's Difference
We're proud of our vending team and their dedication to this line of our business. For example, we have a culinary-based service expert who helps us lean into the consumer experience regarding food and beverage based on her years of experience in the industry. Every decision we make is based on the end result: the user. Vending has always been a reliable source of sustenance for people looking for options on the go. We're not looking to change that basic principle. But we are looking to make that experience different, better, and smarter in the communities we serve.