Visiting coffeehouses has become a routine for many consumers. Variety, freshness, convenience, and consistency of quality. Because they know they can count on these aspects each and every time they frequent a Caribou or Starbucks, consumers continue to be loyal to the coffeehouses. But, a new wave of hot beverage technology is making its way to convenience stores and might just give those loyal coffeehouse fans a reason to alter their morning routes.
Bean-to-Cup: An Alternative for Coffee Counters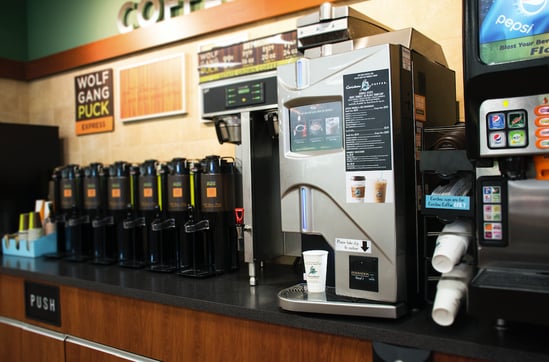 Convenience stores have long had coffee options, including a traditional bank of air pots or a single drip pot kept warm. Technological advances made in the industry in the past few years include expanding upon flavor options, offering add-ons like flavor shots, specialty creamers, and various cup sizes, as well as iced coffee. The coffee counter in convenience stores has seen a major overhaul in order to better serve the ever-changing preferences of consumers. But, c-store coffee is about to get even better.
Bean-to-cup machines provide a premium experience in an unexpected location, like a convenience store or office building. These all-in-one machines use whole beans and appeal directly to the coffee drinkers who demand freshness and customization but love the speed and convenience. These machines have revolutionized the coffee experience for consumers, and continue to highlight c-stores as a destination for hot beverages instead of an afterthought or simple convenience factor.
Consumers as Baristas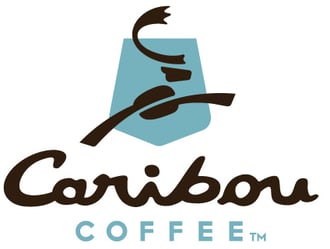 Caribou Coffee, a Minnesota-based retailer of specialty coffee and espresso opened its first traditional coffeehouse in Edina, MN in 1992. In its 26-year history, Caribou Coffee has done a lot of things right when it comes to providing exceptional product and service to its fan base. And now, that fan base will extend to include consumers at convenience stores. A new concept in 2016, Caribou Coffee introduced a self-serve, bean-to-cup machine that handcrafted coffee drinks with the touch of a button.
C-stores in the Midwest are beginning to include these "barista-less" machines in their hot beverage programs, further proving to consumers that convenience stores are about far more than fuel. 62 percent of people have consumed gourmet coffee in the past day - reaching a record high since 2014; it's hard to argue with statistics. Continuing to serve that growing sector means meeting consumers where they want to be met; in convenient, consistent places that offer freshness, customization, and the perfect cup of coffee.
Same Caribou Coffee, Better Convenience
A popular menu item at Caribou Coffee is the Vanilla White Mocha – chocolate with steamed milk, rich espresso, and vanilla. The Caribou self-serve machine can replicate that handcrafted specialty coffee drink and enables consumers to choose from a menu to their specifications. A vani mocha coffee features coffee with vanilla, and chocolate. Consumers can add a shot of espresso if they desire; and cup sizes range from small, in 12 ounces, or large in 16 ounces. There is true customization with the press of a button. Other coffee drinks and hot beverages include:
Coffee – espresso-style in decaf or regular, French roast, or French vanilla flavored
Hot water for tea
Hot chocolate
Iced coffee
Café Latte
Cappuccino

By expanding your coffee offerings, you can give your consumers what they want, when they want it, and increase sales in your c-store.