Think back to the last time you considered making a change to the fountain or ready-to-drink options in your bar or restaurant. It can be easy to overlook, but your beverage selection is a vital part of your menu. Keeping your options fresh and updated builds customer loyalty and drives new sales.
But of course, that's easier said than done. Believe us, we know. Trying to determine the best product mix strategies for a beverage company can be difficult. So we've put together a few tips that will help you make the best choices to guarantee happy, loyal customers.
Consider Market Trends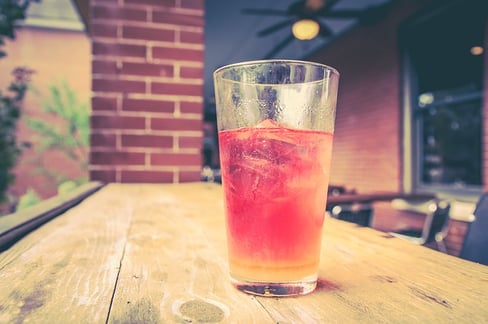 Functional and healthy beverages have become must-haves in most establishments. On-premise beverage sales have taken a big hit during the COVID-19 pandemic. But sales are trending upwards again, and the data indicates that customers are leaning toward healthier and more functional options than ever before.
An EcoFocus Worldwide study found that natural beverages drove 40% of dollar growth in the industry in 2017. In that same year, water outsold soft drinks for the first time and has continued doing so ever since. Why the hype? Recently, it appears that consumers are focusing on health, wellness, and better-for-you choices in all aspects of life. It's only natural this is translating into the beverage category too.
Whether for refreshment, satiety, energy, hydration, immunity boosting, sleep aid, blood sugar management, or any other functional benefit, consumers are demanding more than ever from their beverages. That's asking a lot from a bottle of liquid, isn't it? But that just means it's an exciting time to meet customers' needs. When your beverage product mix strategy provides a nice balance of classic drinks alongside newer, functional, better-for-you alternatives, everybody wins.
Be Proactive, Not Reactive
It's always better to lead the charge than it is to sit back and react. By offering brands and options your customers are seeking, you can stay ahead of the competition. Once you offer a consumer the beverage they're excited about, you're likely to see that person return.
But how do you make the right decisions? It starts with your customer base. Nobody knows your customers like you do. Are sugary soft drinks your biggest movers, or are better-for-you options like water and flavored seltzers more popular with your clientele? Maybe your neighborhood is full of active people that prefer sports drinks, or busy folks looking for an extra boost with energy drinks.
While it's important to offer a varied selection, your beverage product mix strategy should prioritize the types of drinks your most loyal customers drink most. Our team at Bernick's is completely immersed in the world of beverages and finds great value in keeping our busy customers apprised of market and industry changes. We stay on top of these trends so that you don't have to.
Because of this, when it comes to making proactive choices for your establishment, we can share information on the food and beverage industry to help you make informed choices that are best for your business and your customers. Relying on our team of experts to assist with forecasting, marketing, and product knowledge makes your job easier, and your business more successful.
Track Your Fast and Slow Movers
Of course, sometimes you'll make decisions that don't pan out. That's ok! As long as you're tracking your successful and less-successful beverage options, you can make informed decisions about what to keep and what to change.
For bag-in-box soda systems, this may seem difficult at first blush. But this helpful article provides an easy guide to calculate how many servings you can expect to get per box, making inventory a breeze.
Armed with this data, you can feel confident when deciding to add another craft soda or non-carbonated drink to your menu.
The Right Mix
Sometimes it all comes down to variety. We know that this can be intimidating. But due to the easy access and availability of options through a supplier partner like Bernick's, it's easier than ever to change things up.
You don't have to change out every single line or replace fountains completely with new offerings. Though there are national declines in certain categories as well as "slow movers" in your particular business, it doesn't make sense to completely stop offering a certain brand or kind of beverage.

People still want options, and limiting your menu or changing it up too often might have a negative effect on your bottom line. The best advice we have is to add the beverage product mixes that make sense for your business, market them well, and make adjustments along the way with our support!
Let Us Help!
The product mix strategies of a beverage company can be overwhelming. But when you work with Bernick's, you're working with a partner who is invested in your success as much as our own. We love to build relationships with other local businesses and see them thrive. If you feel like your beverage product mix could use a shake-up and don't know where to start, download our free Beverage Options eBook today.